Red governor: Communist to lead Russia's region in Siberia after being only runner on ballots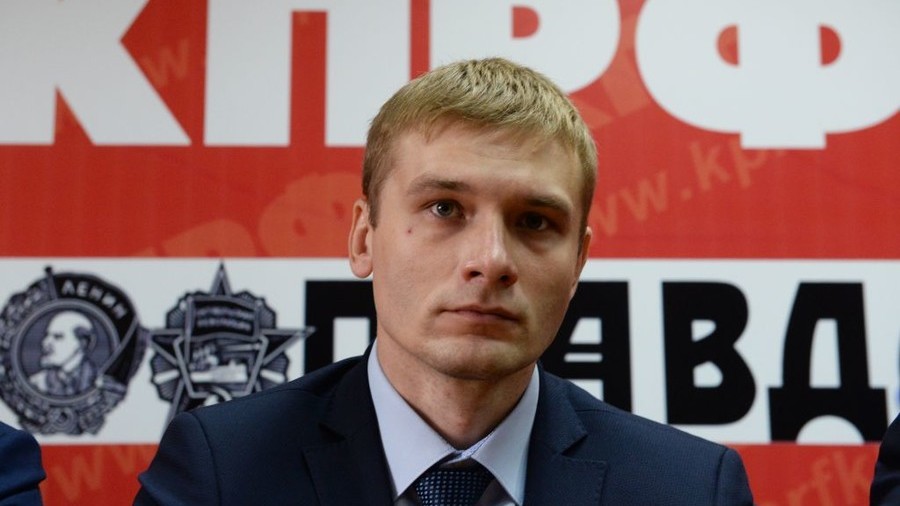 In classic Soviet style, a Communist party candidate was elected head of the Republic of Khakassia after running with no other candidates on the ballot. The candidate defeated the incumbent from United Russia in round one.
During runoff elections for the head of the Siberian Republic of Khakassia, voters were asked to mark if they were for or against Communist Party candidate Valentin Konovalov, the only one on the ballot. After votes were tallied on Sunday, the Central Election Commission declared Konovalov the winner with 57.5 percent of the vote. Despite being the sole candidate, Konovalov needed to receive at least 50 percent of voters' support to be named the winner. 41.1 percent of participants voted against the 30-year-old politician.
The vote went on without serious violations and there were no grounds to declare it invalid, the electoral body reported.
"We came up with a constructive program. Our whole team and our candidate did well. Valentin Konovalov has won. Now, we're going to fulfill the plan we offered the people," Communist Party leader, Gennady Zyuganov, said.
The first round of the election was held in the republic on September 9, with Konovalov (44.81 percent) beating the incumbent head of republic and member of the ruling United Russia Party, Viktor Zimin (32.42 percent), by around 12 percent. A runoff was then declared as neither candidate had crossed the 50 percent threshold.
While the runoff was initially scheduled to be held on September 23, it was delayed after Zimin withdrew from the race due to poor health.
The two other contenders – Aleksandr Myakhar from the Party of Growth and Fair Russia's Andrey Filyagin – also decided to skip the second round, leaving Konovalov as the single option.
The young Communist isn't the only opposition figure who unseated long-time governors from the ruling party during the September vote.
Sergey Furgal of the right-wing Liberal Democratic Party of Russia (LDPR) won the race to lead the Khabarovsk Region in Russia's Far East, beating the incumbent governor Vyacheslav Shport.
Another LDPR contender, Vladimir Sipyagin was triumphant in the Vladimir Region in central Russia, finishing ahead of the incumbent Svetlana Orlova. Both Lib Dems defeated their opponents in a runoff vote with a fair bit of margin.
Meanwhile, the results of a highly-contested governor's race in the Primorsky Region, also in Russia's Far East, were annulled due to massive voting irregularities. The final tally of the runoff vote showed United Russia's Andrey Tarasenko edging out the victory from Communist candidate Andrey Ishchenko by just 1.5 percent of the votes. The new elections are scheduled for December.
Think your friends would be interested? Share this story!
You can share this story on social media: