Editor-in-chief of anti-Kremlin online news site resigns amid sexual harassment scandal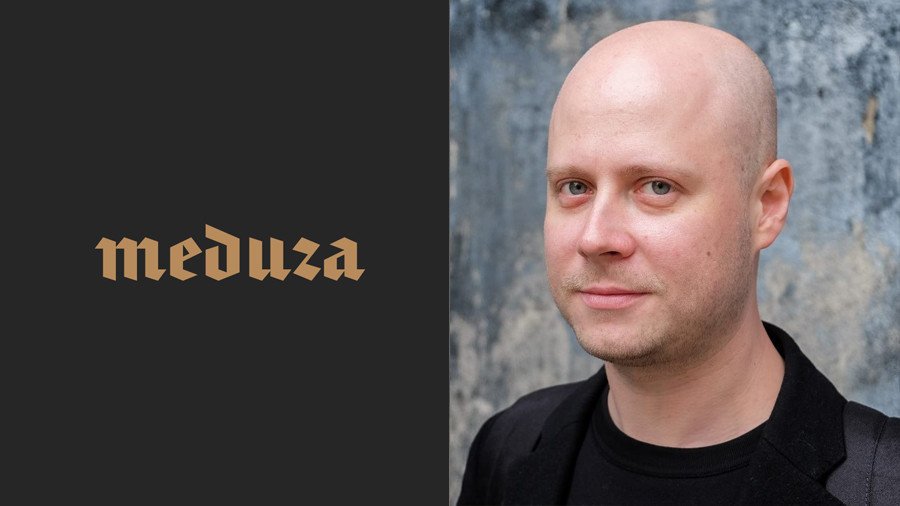 The editor-in-chief of foreign-funded Russian website Meduza has resigned over a sexual harassment scandal. The man allegedly groped a colleague's wife at a drunken party and told her he would easily get away with it.
The incident occurred on October 20 when Meduza journalists were celebrating the fourth birthday of their outlet. It was apparently a wild party, with a lot of booze involved, at the Meduza headquarters in the Latvian capital, Riga.
At one point, the editor-in-chief, Ivan Kolpakov, allegedly approached the wife of one of his colleagues and grabbed her bottom. The victim later recalled that the heavily intoxicated man explained his actions by saying: "You're the only one at this party who I can harass and get away with it."
The woman's husband told Meduza's editorial board about Kolpakov's behavior and said he would quit if the man kept his position as editor-in-chief. He eventually carried out his ultimatum and filed for voluntary leave, despite the outlet trying to persuade him to stay or switch to working remotely.
As for Kolpakov, who was one of Meduza's co-founders and became editor-in-chief in 2016, the board looked into the scandal and suspended him for two weeks. But when that term expired, the bosses ruled that the improper conduct by the editor-in-chief wasn't systematic and he could return to work.
But on Friday, shortly after reuniting with his colleagues at the office, Kolpakov announced that he decided to resign. However, it wasn't guilt, but other motives that drove him.
"I categorically refuse to acknowledge accusations of harassment and sexual abuse. But I've found myself in the situation when it's impossible and pointless to defend myself," he tweeted.
"I'm leaving because it pains me to see how you are destroying what I've been building. Because I despise injustice. Because not everything that's broken should be fixed."
Meduza was established in 2014 by a group of Russian journalists who quit prominent news website Lenta.ru after what they claimed was the politically-motivated firing of its editor-in-chief, Galina Timchenko.
Back then, Timchenko explained that the new outlet was registered in Latvia because it was "impossible" to organize independent news coverage in Russia. Former oligarch Mikhail Khodorkovsky, who spent 10 years in prison on fraud and tax evasion charges, was considering sponsoring the website, but the partnership didn't happen.
Producing content critical of Vladimir Putin and the Kremlin, Meduza quickly became the go-to site for those with opposition views in Russia. In September, it was eighth in terms of citation ratings among Russian-language online news publications.
Earlier this year, research by RT revealed that Meduza relies on foreign funding to carry out its operations. Analysis of the outlet's financial statements from 2017 indicated that the website received money transfers from the OAK Foundation and the Swedish International Development Cooperation Agency. These NGOs previously cooperated with billionaire George Soros and his Open Society Foundation, which was banned in Russia in 2015 as "a threat to the foundations of the constitutional system… and the security of the state."
READ MORE: MPs to be sacked for sexual misconduct as 1 in 5 Westminster workers experience harassment
Russian MPs said the facts uncovered by RT were sufficient for Meduza to be registered as a 'foreign agent' in Russia, but the website still operates without restrictions in the country.
Like this story? Share it with a friend!
You can share this story on social media: