Ombudsman urges intl. community to provide medical care to Russian journalist held by Kiev
Published time: 8 Nov, 2018 17:24
Edited time: 9 Nov, 2018 10:36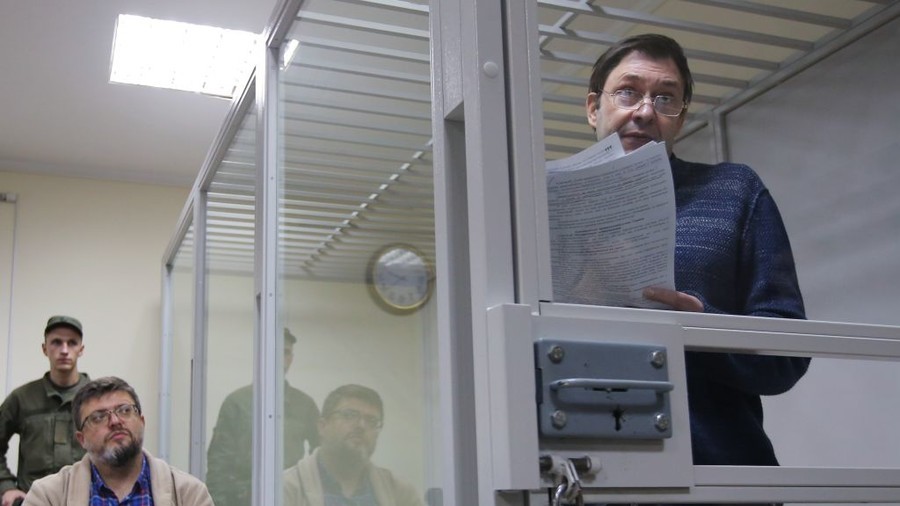 The international community should intervene as Kiev refuses a full medical check for a Russian journalist who suffered a heart attack after being detained in Ukraine on treason charges, Russia's human rights ombudsman said.
"I appeal to the international community so that independent doctors could conduct an examination and provide medical assistance to journalist Kirill Vyshinsky," Moskalkova told the press.
She expressed regret over the recent Ukrainian court ruling which prolongs his arrest until December 28. The journalist's lawyer has appealed the decision and demanded Vyshinsky is given a full-scale medical examination, whose health continues to deteriorate behind bars.
The head of RIA Novosti Ukraine news agency, who holds both Russian and Ukraine passports, was detained in Kiev in May this year and charged with high treason. Prosecutors claimed that Vyshinsky supported the self-proclaimed republics of Donetsk and Lugansk, which have been a target of Kiev's bloody military operation since 2014. But the journalist insisted that he was just doing his job and covered the stance of both sides of the conflict.
Vyshinsky was taken to hospital during a court hearing in Kherson, in September, due to his poor health condition. His lawyer said that the man suffered in detention a few days prior to that.
The journalist was examined by Ukrainian doctors, who said that his health was satisfactory, and returned him to his cell. But the defense claimed that the check wasn't a thorough one and that their client needed treatment.
Russia's President Vladimir Putin has decried Vyshinsky's arrest as "unprecedented" because he was detained for his professional activities as a journalist. The Kremlin addressed Kiev on several occasions in recent months, urging for persecution of Vyshinsky, and other Russian media outlets and figures, to be stopped.
READ MORE: Ukraine 2018: Human rights nowhere, thuggery and corruption everywhere
The Organization for Security and Co-operation in Europe also urged Ukraine to release the journalist and refrain from interfering with the freedom of press.
Think your friends would be interested? Share this story!