Terrorist plots to stage drone attacks during FIFA World Cup in Russia foiled by security services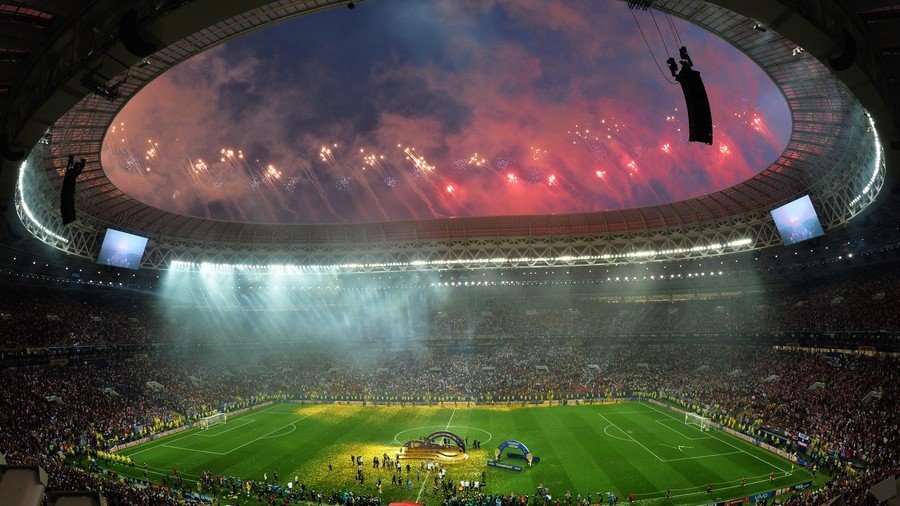 Russia's Federal Security Service (FSB) operatives foiled several terror plots involving drone attacks and plans to target foreign fans during the FIFA World Cup in Russia.
Secret services took "all necessary measures to identify and prevent the terrorists' attempts to use UAVs," FSB head Aleksandr Bortnikov said at a law enforcement and security meeting on Wednesday.
The nation's top domestic security agency chief added that the operatives managed to bust seven terror groups which were specifically planning to target foreign football fans. He said that terror plots involving drones are becoming more frequent and extremists have also planned to deploy UAVs at other major sports tournaments, as well as various politics-related events.
The terrorists are willing to deploy drones due to their growing availability and lax regulations on their use in Russia, Bortnikov stressed.
A law was adopted two years ago, making it mandatory to register all drones weighing more than 250 grams, while extra-heavy devices, with a weight above 30kg, are subject to more thorough control. The FSB chief believes that additional regulations are required.
"In order to prevent and quickly neutralize the threat, we must immediately begin to develop basic legal framework for the use of drones."
Overall, more than 3 million fans from all over world came to Russia during the 2018 FIFA World Cup. The tournament lasted from 14 June to 15 July, while the games were played in 11 different cities.
Think your friends would be interested? Share this story!
You can share this story on social media: