Russian youth politics official suspended for saying state 'didn't ask' people to have kids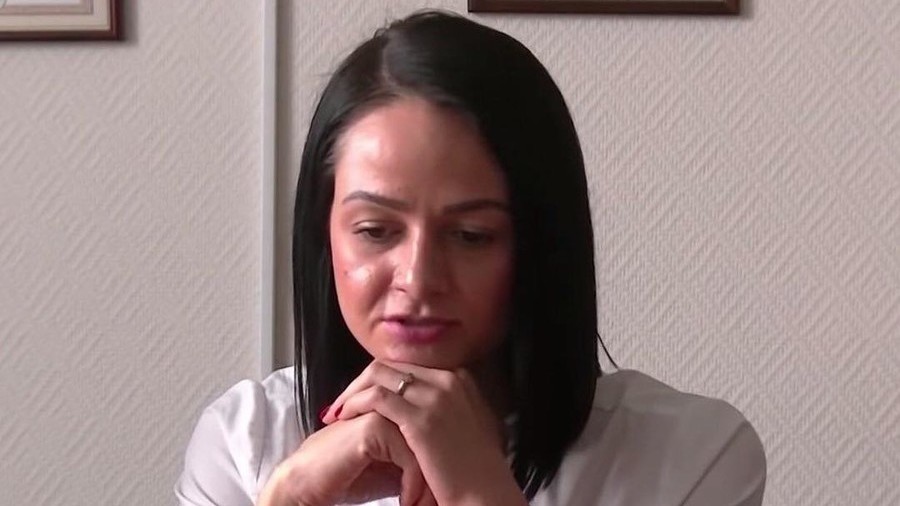 A youth politics chief in Russia's Urals came under fire and was suspended for saying that young people shouldn't feel entitled, because the state owes them nothing and "didn't ask" their parents to have them in the first place.
Olga Glatskikh, 29, who leads the Department of Youth Politics in Sverdlovsk Region, located in Russia's Urals, made the controversial remarks in October while talking to a group of young NGO activists. A video of their conversation surfaced on Monday.
Responding to a question about the funding of youth-related projects, the official claimed that young people rely too much on the government. "Young people believe the state owes them everything. No, the state owes you nothing, actually," Glatskikh, a former rhythmic gymnast and 2004 Olympic champion, was filmed saying.
"It's the parents who owe things to you because they brought you in the world. The state didn't ask them to have you."
The last phrase left viewers feeling particularly unsettled. Many saw Glatskikh's words as cruel and coldhearted, believing that her position encourages the government to forfeit its responsibility to care for citizens. The official's statements were quickly condemned by other politicians, and the next day she was suspended from her job, pending an investigation.
"Of course, the state has obligations to its citizens and will be fulfilling them," the regional governor, Evgeny Kuyvashev, said, stressing that the government's goal is to encourage Russians to have more children, not less. He called Glatskikh's remarks "inappropriate" and something he "cannot agree with."
The head of the regional Public Chamber, Aleksandr Usoltsev, noted that the state's duties to care for the well-being of its citizens are enshrined in the Russian Constitution, and therefore Glatskikh's words indicate that she is "not qualified" to be a civil servant. She was also blasted by the nation's lawmakers, some of whom said she should be reprimanded.
Glatskikh later said that her comments were taken out of context and exaggerated. She did, however, admit to being "too straightforward" and blunt in choosing her words, and apologized, while explaining that she was trying to motivate the younger generation to be more independent and determined to achieve success on their own.
A similar scandal occurred last month when a trade minister in Russia's Saratov Region stated that a person can survive on 3,700 rubles (about $56) a month. The minister was soon fired from her job.
Think your friends would be interested? Share this story!
You can share this story on social media: