Russian Boeing 737 conducts emergency landing in Siberia due to crack in its windshield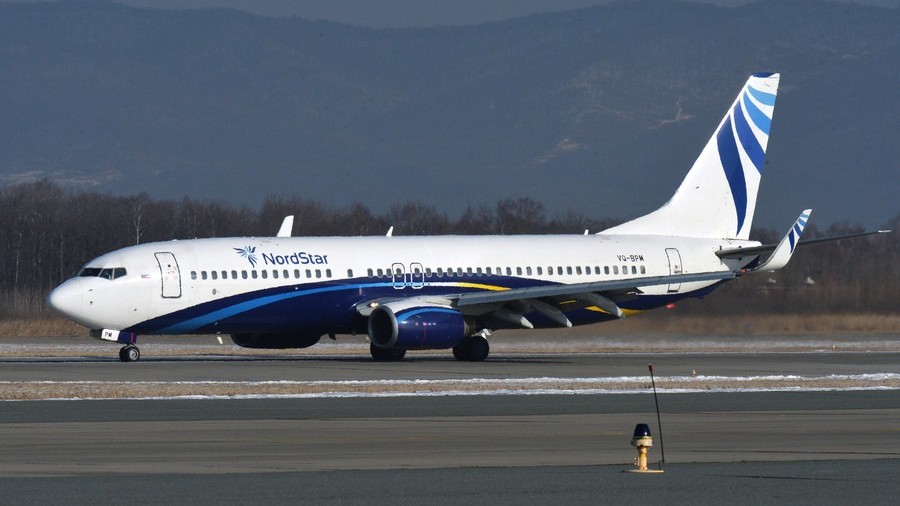 After dumping fuel and circling the airport, a Russian Boeing 737 with 173 people on board safely landed in the Siberian city of Krasnoyarsk after the crew noticed a crack in the cockpit windshield.
The NordStar flight was traveling from the Russian city of Novosibirsk to Sanya in southern China when the crew noticed a crack in the cockpit windshield and decided to conduct an emergency landing at Krasnoyarsk Airport, the airline told the media.
A spokesperson at the local transport prosecutor's office said that the crew received a "technical problem" signal coming from one of the indicators on board.
READ MORE: 15 injured as turbulence wreaks havoc on Miami-Argentina flight (PHOTOS, VIDEO)
Before conducting the maneuver, the aircraft had to circle around the airport for several hours in order to dump fuel, while fire trucks and ambulances were rushed to the scene. The plane ultimately made a safe landing at 5:24pm local time. "None of the passengers or the crew were harmed," air traffic control sources told TASS news agency.
The airline said that the passengers will be flown to their original destination, Sanya, on another plane.
Like this story? Share it with a friend!
You can share this story on social media: