Drunken cop rams his BMW into grocery store & flees (VIDEO)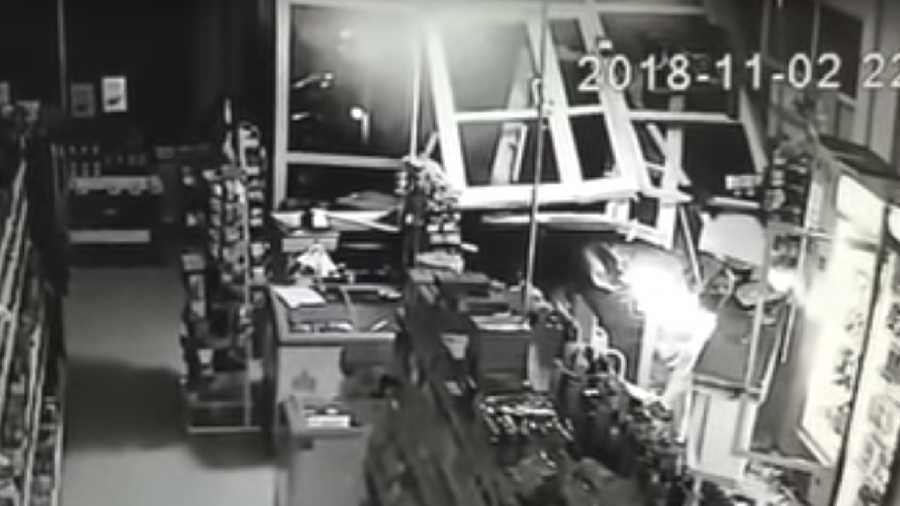 A drunken police officer rammed his posh SUV into a grocery store in Russia's Altay Region late on Friday. The man fled the scene apparently trying to avoid his own force, but was unsuccessful.
CCTV footage from the shop shows the BMW smashing through the glass window at high speed, demolishing the counter and sending groceries flying into the air.
Biysk Town Police Captain Yury Shevchenko was behind the wheel of the crashed car. He escaped the scene, but was apparently in no condition to go far, and local police soon detained one of their own.
The man refused a medical check, but it was clear he was drunk even without forensic testing. Luckily, there were no deaths or injuries as a result of the reckless act, but the shop was seriously damaged.
READ MORE: Russian police sex scandal: 3 top lawmen arrested after drunken gang-rape of young female detective
The Altay Region police were so unhappy with the booze-loving officer that they immediately said Shevchenko would be fired, and also promised to punish his supervisors.
Like this story? Share it with a friend!
You can share this story on social media: