All that glitters: Russian man busted carrying 13kg of gold in backpack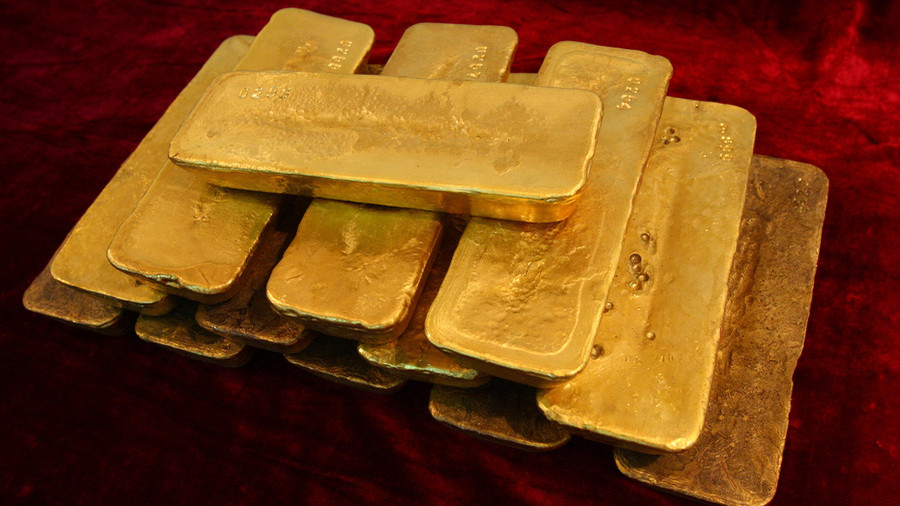 A laptop is usually the most valuable thing in a person's backpack, but one man was found in Russia's far eastern region of Yakutia in a forest carrying cargo that was far more precious. He's now facing up to five years in prison.
The 52-year-old man was busted in the forest carrying a bag with about 13kg (29lbs) of gold in the form of bullions and "non-uniform powder", the local branch of the FSB told journalists. The market worth of the treasure is estimated at over $500,000. The man, who failed to explain how he came into possession of the gold, is facing up to five years in prison for illegal possession of the metal.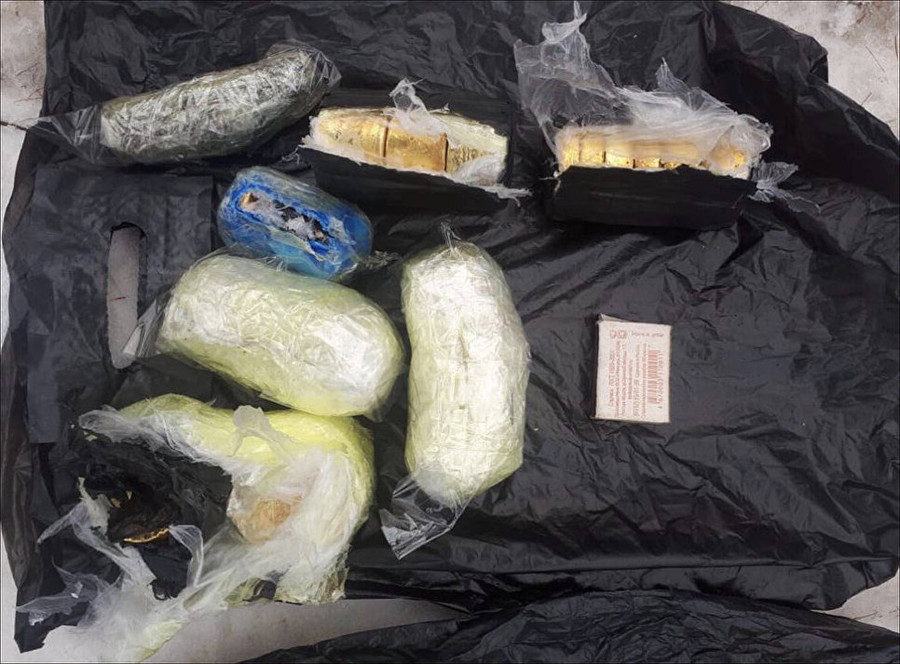 Yakutia, also known as the Republic of Sakha, is one of the biggest centers of gold extraction and processing in Russia. However regulations on precious metals and gemstones are pretty restrictive – a measure meant to limit theft, unlicensed prospecting, as well as their use for payment for illegal activities. Individuals may possess them, but only as jewelry or as bullions purchased through a bank.
Still some people answer the age-old call of gold, either hoping to legalize their treasures in some way or simply hoping that the restrictions would be lifted someday. Just a week ago a man in Yakutia was sentenced to two years in prison for illegal possession of over 28kg (62lbs) of the metal, which he claimed to have purchased from a stranger he never saw again, RIA Novosti reported.
READ MORE: Tons of gold fall from sky in Russian cargo plane blunder (VIDEO, PHOTOS)
Another major incident with the precious metal occurred in Yakutia earlier this year, when a cargo plane spilled its load through a malfunctioning cargo hatch. It was initially reported that the aircraft carried actual gold bars, stirring up fever among the "prospectors." It was revealed later, however, that the machine actually carried so-called Doré bars – semi-pure alloy of gold and silver. Such bars are usually smelted at the mining sites and later transported for purification elsewhere.
Like this story? Share it with a friend!