Russian security chief warns of 'Syrian scenario' in Afghanistan, urges settlement talks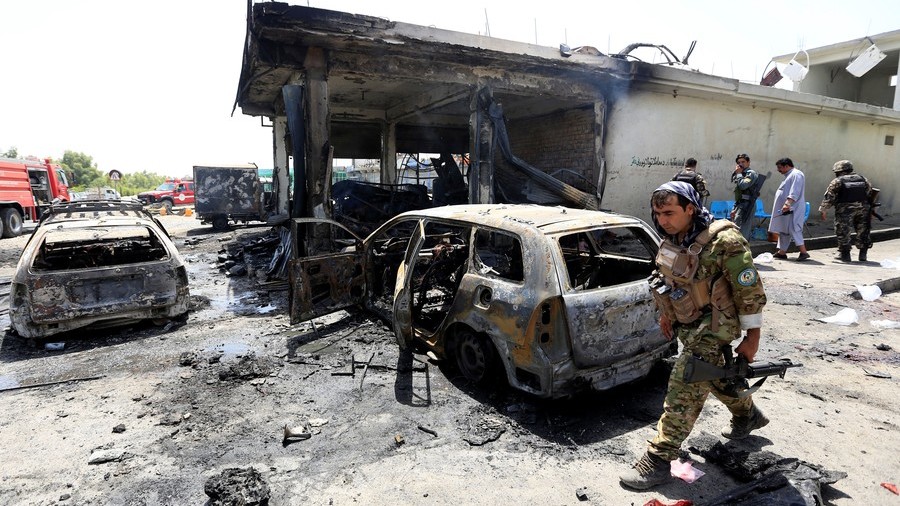 The head of Russia's main national security body has said that Islamic State seeks to destabilize the situation in Afghanistan and replay the Syrian scenario, adding that only political talks can prevent disaster.
The secretary of the Security Council of the Russian Federation, Nikolai Patrushev, shared this information with other senior officials at the ongoing multilateral consultations on an Afghanistan settlement which are currently taking place in Kabul.
Patrushev named the activities of the Islamic State (IS, formerly ISIS/ISIL) as one of the main factors behind the deterioration of the general situation in Afghanistan.
He also said that IS was seeking to repeat the "Syrian scenario" in Afghanistan and urged his foreign colleagues to treat the threat seriously. He added that in 2014 many people thought that the terrorist group did not pose a real threat to Iraq or Syria.
The multi-sided military conflict in Syria started in 2011 after a wave of violent protests known as the "Arab Spring." A large part of the forces opposing Syrian President Bashar Assad sided with the Islamic fundamentalists from the IS terrorist groups which led to radicals occupying nearly a third of the country's territory, including the oil-rich regions in the North.
The US-led coalition of military forces launched an operation to defeat IS in Syria in 2014, but their open opposition to the lawfully elected president and his government as well as support of several terrorist groups that the Western allies considered "moderate" led to very modest progress.
The Russian Air Force started its own operation in Syria in 2015 after an official request from the Syrian government. With Russian support the Syrian Army purged the terrorists from most of previously occupied lands and already in December 2017 President Vladimir Putin ordered partial withdrawal from the country because the military had fulfilled all of their major objectives.
In the Kabul consultations, the Russian security chief also emphasized that the crisis in Afghanistan could not be ended by purely military means. "The only possibility to solve the political problems in Afghanistan is to reach a nationwide accord by political means and with active international support," he said.
The Russian official noted that Afghanistan's main radical movement, the Taliban, was getting stronger and in recent times it had conducted many successful attacks on pro-government forces, especially in the provincial centers. He noted that this was happening despite the 17-year-long presence of the US military on Afghanistan soil. He said this was more proof that the crisis has no military solution.
Subscribe to RT newsletter to get stories the mainstream media won't tell you.