Centrist lawmaker seeks total prohibition in Russia to bring alcohol producers to heel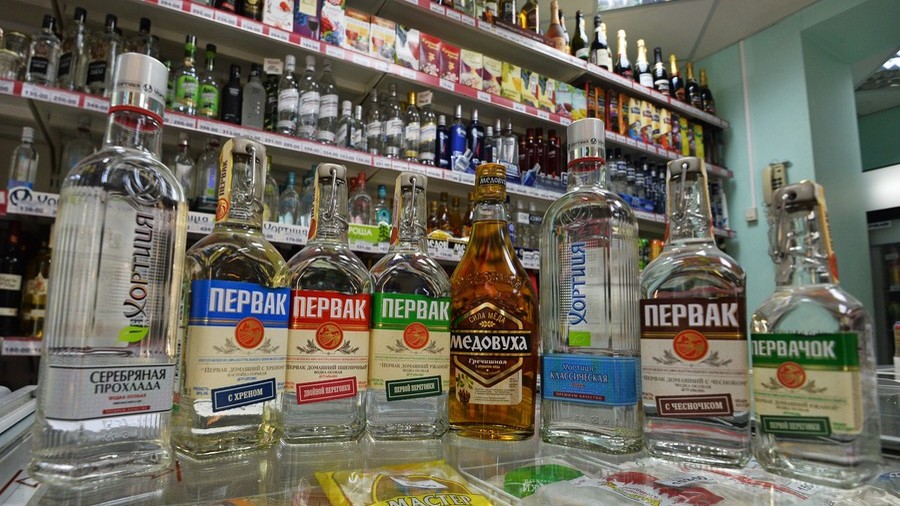 A Russian MP, known for his staunch pro-Christian views, has proposed a nationwide ban on alcohol sales and the launch of radical reforms of the industry in order to reduce the consumption of alcohol.
In his letter to Minister of Health Veronika Skvortsova, MP Vitaly Milonov (United Russia) said that Russia's future was going to "drown in tons of poisonous brew" unless the government takes urgent and radical measures to reduce alcohol consumption.
Milonov went on to propose steps in this direction, such as reconsidering the mechanisms of alcohol advertising and retail, boosting anti-counterfeit measures in the industry and developing a nationwide program of temperance propaganda. The lawmaker also wants severe and remorseless measures against the so called "vodka kings" who profit as ordinary Russians lose their health, but did not give any examples of such steps.
To support his statement Milonov quoted official data, according to which the current per capita consumption of alcohol in Russia is at about 18 liters per year. This is higher than both the Soviet-era statistics and the figures dating back to imperial times.
Last week, Russian state-run public opinion research center VTSIOM released the results of a recent poll according to which about 12 percent of Russians support the idea of total prohibition. 54 percent of respondents backed nationwide anti-alcohol propaganda campaigns and 49 percent hold that any advertising of alcoholic drinks should be banned. Another 33 percent said that the Russian government should criminalize alcohol consumption in public places outside licensed premises.
The last major effort to combat Russian drinking problems was made in the final days of the USSR, under Mikhail Gorbachev. Back then the authorities increased alcohol prices and introduced limits on its sales, causing a lot of discontent and also instigating moonshining and criminal production of various surrogates. However, the campaign also yielded some results as life expectancy went up and the number of alcohol-related crimes decreased sufficiently.
In January, Skvortsova said that the per-capita consumption of alcohol dropped by 80 percent over the last seven years.
Like this story? Share it with a friend!