Russian liberals ask Putin to fire National Guard commander over fisticuffs challenge to activist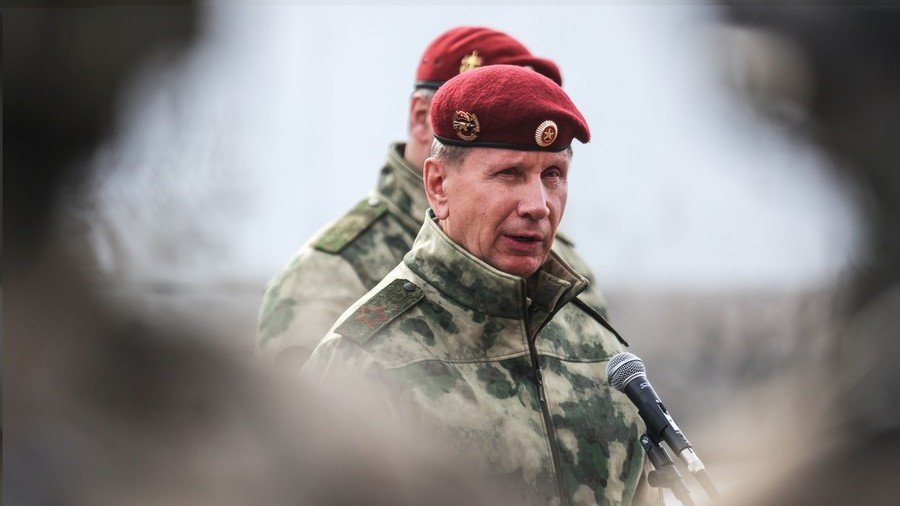 The head of one of Russia's oldest liberal parties has asked President Vladimir Putin to fire National Guard commander Viktor Zolotov after he challenged a prominent anti-corruption activist to a hand-to-hand fight.
In her letter to the president, the chairman of the Yabloko party, Emilia Slabunova, suggested that General Zolotov's video address, which issued a challenge to Aleksey Navalny, could be interpreted as a death threat and abuse of office as well as a violation of Russian law that forbids the instigation of hatred, strife and humiliation of other citizens.
Slabunova said that such actions were allegedly hurting Zolotov's reputation to the extent that the general can no longer occupy his current position as the head of the Russian National Guard, the Rosgvardiya. She also stated that the challenge to Navalny threatened the very existence of civil society in Russia and could destroy the very foundation of the Russian state.
The Yabloko party also reported on its website that Slabunova had made a separate appeal to Prosecutor General Yuri Chaika in which she asked whether Zolotov's video was in line with Russian criminal law.
On Tuesday, Zolotov, the former head of Vladimir Putin's security service, posted an emotional video address blasting the latest allegations of prominent anti-corruption activist Aleksey Navalny as slanderous. The general went on to suggest that he and Navalny restore the ancient officers' tradition of settling such conflicts by combat and challenged the activist to a fight – a hand-to-hand one in a boxing ring or on a tatami.
Navalny has not accepted the challenge as he is currently serving a 30-day civil sentence for repeated violations of the law on rallies. His colleagues from the Foundation for Countering Corruption, however, told reporters that their leader was only ready to defend himself in court, not in a boxing ring.
Russian law does not allow duels or refereed fistfights but already on Wednesday MPs from the Liberal Democratic Party of Russia proposed legislative changes to amend the situation, including a lengthy dueling code that allows fights to the death with sabres, small swords or pistols. However, the LDPR's code is only applicable to male civil servants.
Like this story? Share it with a friend!
You can share this story on social media: