Duels to be recognized under Russian law as Lib Dems draft bill following general's challenge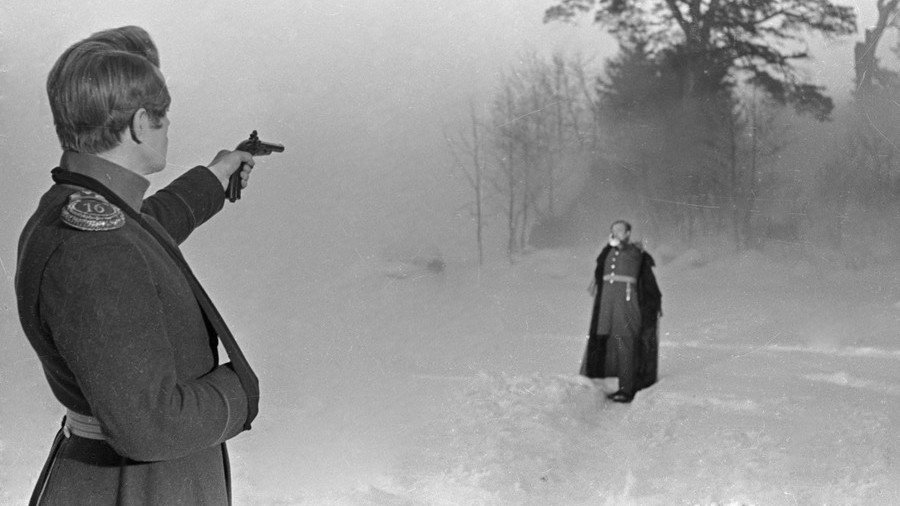 The Russian Liberal Democratic party has drafted a bill allowing for official duels and detailing rules for such combat. The move comes after the head of the National Guard challenged an opposition figure to a fight over slander.
The motion, prepared and drafted by MP Sergey Ivanov states that a duel between Russian citizens should be possible – although it should by no means be deemed a normal way of settling scores.
"In recent times there is a tendency among civil servants to challenge citizens who express opinions that differ from the official point of view to duels. In order to systemize the main reasons of such challenges and the rules of actual duels we propose this bill," the lawmaker wrote in the note attached with the draft.
The lengthy code reads that a duel is a way to avenge an insult – and cannot be used in place of a court case. It also reads that duels are only possible between citizens equal in their official positions and citizens who do not fall under the category of civil servants are completely excluded from the code. Ordinary citizens can violate civil servants' rights, but not insult them, and therefore when someone working as a civil servant receives a challenge from someone who is not, the former can accept it only with a written sanction of his immediate boss, who must determine if a challenger "is worth the honor of fighting."
The code mentions three types of weapons that can be used in an official duel – sabers, small swords and pistols, participants can use their own weapons or rent them and are also free to determine various other conditions of their fight (distance from rival, duration, type of injury that should lead to its conclusion) "Poor training in use of weapons cannot become an excuse for rejecting a challenge or replacing the duel with other ways of settling accounts," the draft reads.
Disabled people, minors and people over 60 can officially put a substitute in their place when challenged and women are not allowed to participate in duels under the LDPR's bill.
MP Ivanov drafted his bill the day after the commander of the Russian National Guard and former head of the presidential security service, General Viktor Zolotov, challenged prominent opposition activist Aleksey Navalny to hand-to-hand combat and promised to turn him into minced meat over allegations of corruption and graft in his agency. Navalny has not yet replied to the challenge (the activist is serving a 30-day civil sentence for repeated violations of the law on rallies), but his representative told reporters that her boss was ready to defend himself in court only.
Like this story? Share it with a friend!
You can share this story on social media: