Freemasons boss sues pro-Christian Russian lawmaker for defamation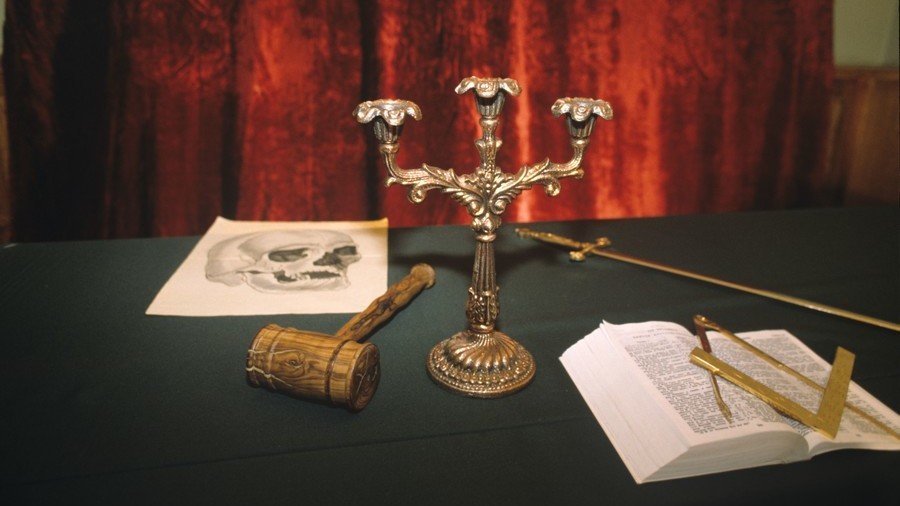 The head of the Grand Masonic Lodge of Russia has taken a federal lawmaker, known for his staunch pro-Christian and anti-gay stance, to court, seeking material compensation over alleged public insults to the brotherhood.
In his lawsuit the head of Russian Freemasons, Andrey Bogdanov, wants MP Vitaly Milonov (United Russia) to refute the "false and insulting" statements about Freemasonry and also to pay 1 million rubles (about $14,700) in compensation for moral damages.
Life.ru news website quoted representatives of the claimant as saying that Bogdanov has attached with his lawsuit a conclusion of independent linguistic experts who had agreed that Milonov's statements about Freemasonry could indeed be seen as humiliation and insults.
"In March 2017 State Duma MP Milonov gave several interviews in which he spread false information that damages honor, dignity and business reputation of Andrey Bogdanov and the Grand Lodge of Russia," reads the lawsuit. Bogdanov wants Milonov to refute his statements on the lawmaker's official website and also on his page in Russia's most popular social network, Vkontakte.
The claimant stated that even the headlines of mass media articles were insulting: "Freemasons are not as cute and picturesque as they are painted," "Freemasons recruit civil servants of low rank in order to promote their interests" and "Milonov declares war on Freemasons."
In the articles, Milonov accused the masonic brotherhood of interfering with Russia's internal politics, undermining Russian democracy and servicing the interests of foreign states, that host the headquarters of all major Masonic organizations.
Bogdanov's legal action against Milonov can be seen as defense because in March 2017 the lawmaker proposed to launch an investigation into all Russian Freemason lodges to check their compliance with the Russian Law on Foreign Agents, which restricts the political activities of foreign and international groups.
The first court hearing into the case is scheduled for October 10, Life.ru reports.
The Grand Masonic Lodge of Russia was founded in 1995 and professional spin doctor Andrey Bogdanov has headed the organization since 2007. In 2008, Grand Master Bogdanov, ran for Russian presidency and came last of four candidates with 1.3 percent of the vote.
Subscribe to RT newsletter to get stories the mainstream media won't tell you.
You can share this story on social media: