Pro-Christian MP seeks major probe into Russian Freemason groups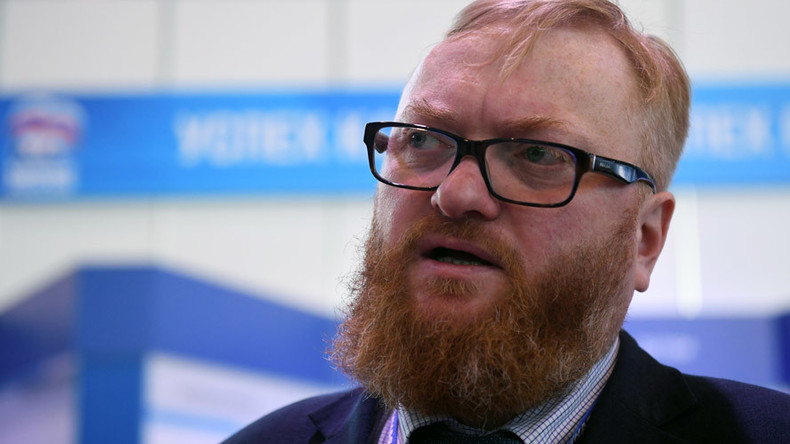 Vitaly Milonov, a centrist conservative lawmaker best known for his campaign targeting "gay propaganda," has proposed investigating if Russian Freemason lodges comply with a law that restricts the political activities of foreign and international groups.
"It is not a secret that the Freemason Order is one of the world's oldest public and political organizations. According to information from open sources, one of their main goals is the creation of a new world order and global government based on masonic principles," Milonov stated in his letter to Russian Prosecutor General Yury Chaika.
"In other words, this mystical public organization that has branches and representation offices in our country, openly declares its intention to intervene with democratic processes."
"The main Freemason loges are based in France, Britain and the United States and de jure Russian Freemasons are subjects of their foreign colleagues," he added.
The lawmaker went on to point out that Russian law restricts foreign groups' involvement in political processes. Presently, political parties in Russia are banned from receiving sponsorship or entering any deals with foreign and international organizations and NGOs that receive funding from abroad and become engaged into any type of political activities must register as 'foreign agents'.
Milonov noted in his letter that the Russian state has always historically controlled, or sometimes even outlawed, Freemasons' activities. The MP also noted that similar restrictions remain in force in several foreign nations.
The first Freemason lodges appeared in Russia in the 18th century, as part of the nation's drift towards the West. Their history was complicated and for some time Freemasons really were outlawed. Currently Freemasonry openly exists as the Grand Lodge of Russia, with several thousand members.
At some stages, Freemasons have attempted to influence Russian politics, albeit with very limited success. Grand Master of the lodge, Andrey Bogdanov, even ran for the presidency in 2008 (he came last of four candidates with just 1.3 percent of the vote) and also assumed a high position in the rightist pro-business political party Right Cause.
Bogdanov is also known for his row with opposition figure Aleksey Navalny – in 2013 the Freemason complicated Navalny's participation in the political process by hijacking the name of political party – the People's Alliance - which the activist wanted for himself and his allies.
You can share this story on social media: