Russian Orthodox Patriarch declares 'unprecedented' independence from secular authorities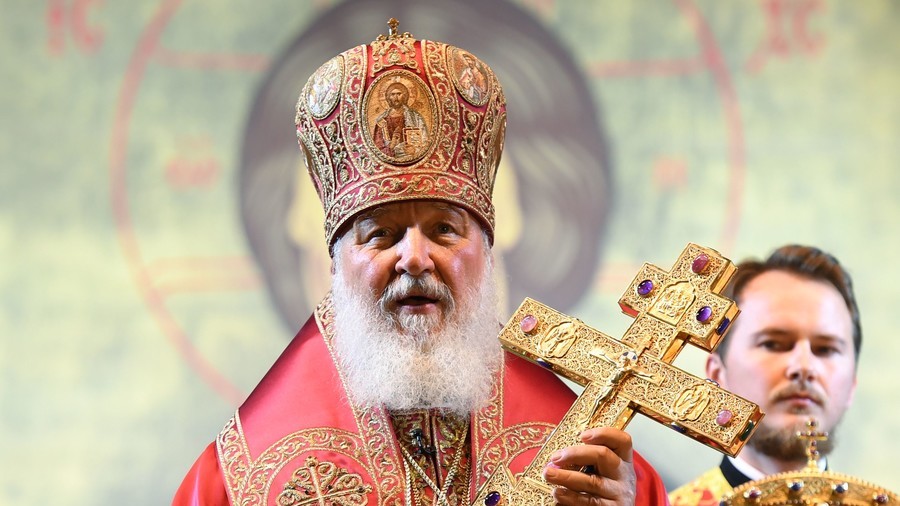 Patriarch of Moscow and All Russia has stated that, despite the contrary claims from foreign mass media, the Orthodox Church is currently free of any political influence from secular authorities, more than ever in history.
"I would like to touch upon a very important topic that we are all worried about. Unfortunately, the western mass media are politicizing this topic and almost start to claim that Patriarch Kirill is allegedly not free and acts in accordance with Putin's instructions. So I would like to say that today Patriarch Kirill is as free as no one else in the Russian Church has ever been," the head of the Russian Orthodopx Church was quoted as saying by RIA Novosti at the recent meeting with the Archbishop of Turku Tapio Luoma and the delegation of the Evangelical Lutheran Church of Finland.
"I don't know if other heads of Orthodox churches in the world enjoy the same level of freedom," he added. "Russian Church is completely free from any political influence in the country, it is interacting with the authorities on equal terms and this is for the first time in history."
The Russian Patriarch went on to describe his interaction with President Vladimir Putin as a "friendly dialogue."
"We are not coordinating any of our actions with the authorities, this applies to both internal affairs and external work. We are deciding on our course by ourselves – at the sessions of the Synod. Then we develop it and often I tell the president what the church is doing, in a friendly dialogue. Most often it becomes a news to him, but by God's providence he perceives everything in a positive way," the head of the Russian Orthodox Church said.
Patriarch Kirill also described the situation as "absolutely right" and expressed hope that the unprecedented independence of the Russian Orthodox Church would maintain in the future.
Think your friends would be interested? Share this story!