Russia will stick to Minsk Accords despite recent murder of Donetsk Republic head – Kremlin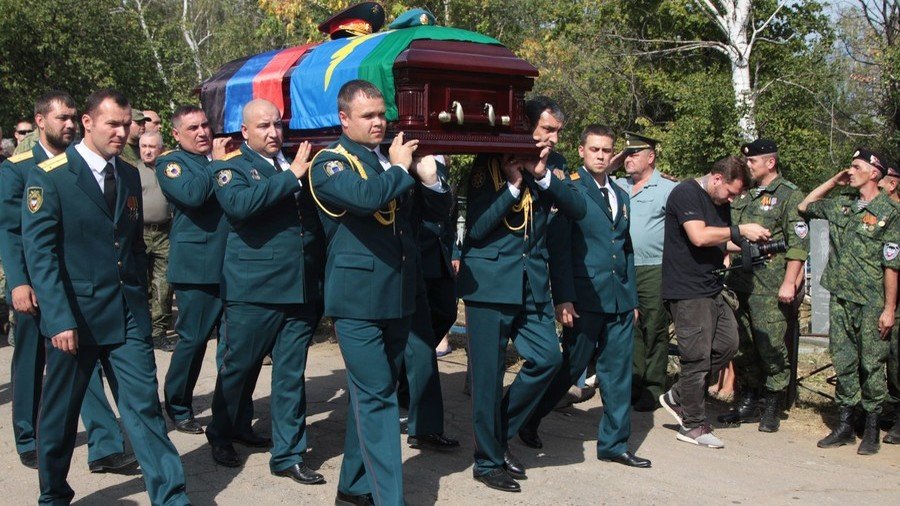 The recent murder of the head of the Donetsk People's Republic complicates talks with Ukraine, but Russia will continue its settlement efforts under the Minsk Accords, Putin's press secretary told reporters.
"After the perpetration of this terrorist attack it is very difficult to discuss anything with the Ukrainian side, but this does not mean that Russia is withdrawing from the Minsk process," President Vladimir Putin's press secretary, Dmitry Peskov, told reporters on Monday.
The Kremlin spokesman said that talks should be held in order to achieve results, and that holding them for the process alone "was not an entirely reasonable action," pointing out that Russia has repeatedly noted Kiev's attempts to hamper peace talks on Donbass.
Peskov stated that President Putin is doing everything possible to kick start the Minsk process, but that terrorist attacks (such as the murder of the head of the Donetsk People's Republic) do not contribute to the peace process.
The comments came soon after the head of the self-proclaimed Donetsk People's Republic, Aleksandr Zakharchenko, was killed by a bomb blast in Donetsk along with his bodyguard. Eleven more people were injured in the apparent terrorist attack. Donetsk security services blamed the attack on Ukrainian saboteurs and said they have detained several suspects.
Peskov also told reporters on Monday that he could not say who Zakharchenko's successor would be.
On Sunday, Russian Foreign Minister Sergey Lavrov called Zakharchenko's killing a "blatant provocation" seeking to interrupt the ongoing ceasefire between the Donbass republics and the Kiev regime and to make further peace talks impossible.
Like this story? Share it with a friend!
You can share this story on social media: