Navalny sentenced to 30 days in custody for violations in January 'voters' strike' protest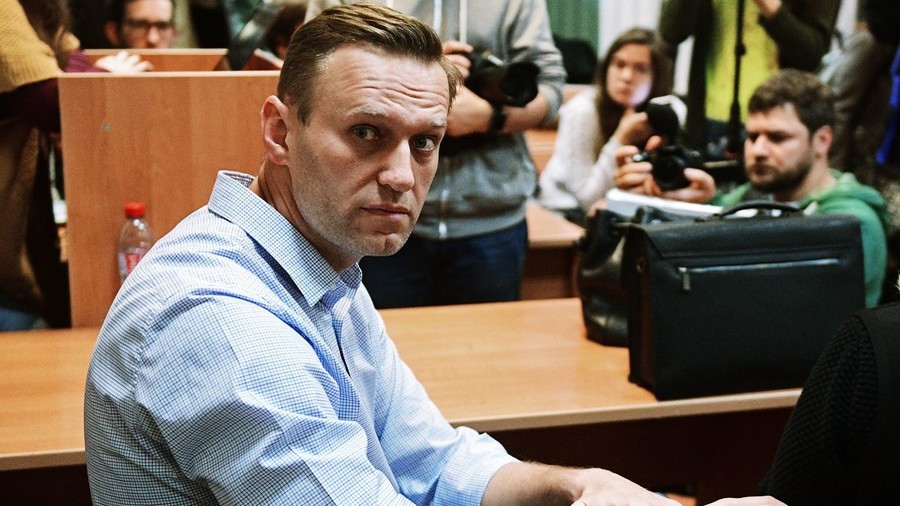 Russian anti-corruption activist-turned opposition politician Aleksey Navalny was sentenced to 30 days of civil arrest for breaching the Russian law on public protests in the course of his January 'voters' strike' event.
The sentence was handed to Navalny on Monday by the Tverskoy District Court of Moscow. Earlier, he told reporters that when he asked investigators why it took them about six months to react to the January events, they said they "could not find him." The interior ministry has not yet issued any official comments regarding Navalny's statement.
In February, Russian news agencies reported that the Tverskoy District Court twice returned the civil case against Navalny to police to correct some technical mistakes in the paperwork.
On Monday, the court press service told TASS that Navalny's custodial sentence will include the short period of time he spent in detention in January after attempting to organize the protest without coordinating it with city authorities. The time Navalny spent in custody before being taken to court in August will also be subtracted from the sentence, the press service added.
Navalny also told reporters that he considers his arrest a preemptive step taken by the authorities because of his work to launch major protests against the announced reforms of the Russian pension system.
It should be noted, however, that Navalny has so far scheduled the new protests for September 9, which will be the Single Voting Day, and Russian law forbids the staging of protests or other political events on election days.
Think your friends would be interested? Share this story!
You can share this story on social media: