2 teens detained for plotting 'revolutionary fires' in Russia moved to house arrest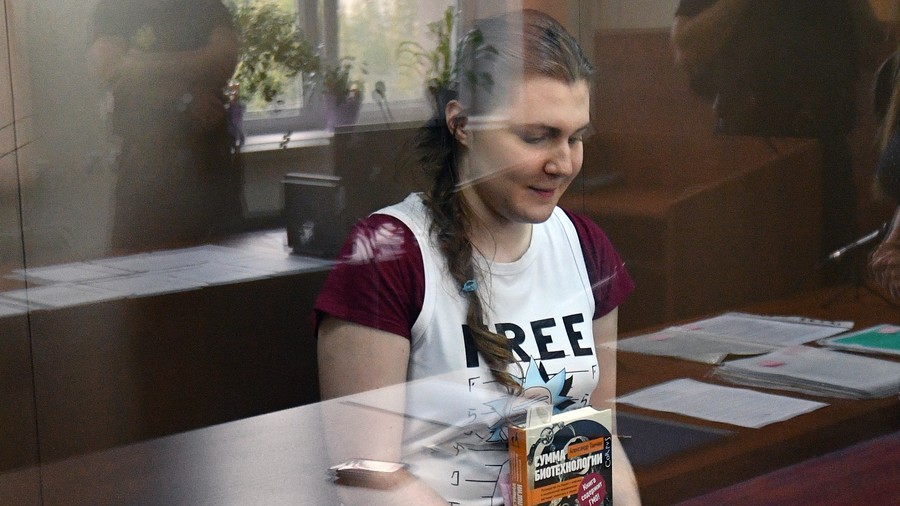 Two young women on trial in the 'New Greatness' extremist group case that allegedly trained to use weapons and aimed to topple the Kremlin were placed under house arrest awaiting trial after their health worsened in detention.
Eighteen-year-old Anna Pavlikova and Maria Dubovik, 19, are referred to as members of a terrorist group, "confused teens," and even victims of a false-flag operation depending on the media, but this in fact is yet to be decided in court, on September 13. Until then, the two suspected members of the Novoe Velichie (New Greatness) movement were on Thursday given a green light by a Moscow court to move to their family homes and be placed under house arrest after months in a pretrial jail. The defense had asked for the move after the two girls' health apparently deteriorated, while this week's protest in central Moscow demanded their release.
The case of the New Greatness group, the members of which are accused of involvement in a terrorist organization, emerged in March this year. Back then, 10 people – eight men and two women – were arrested.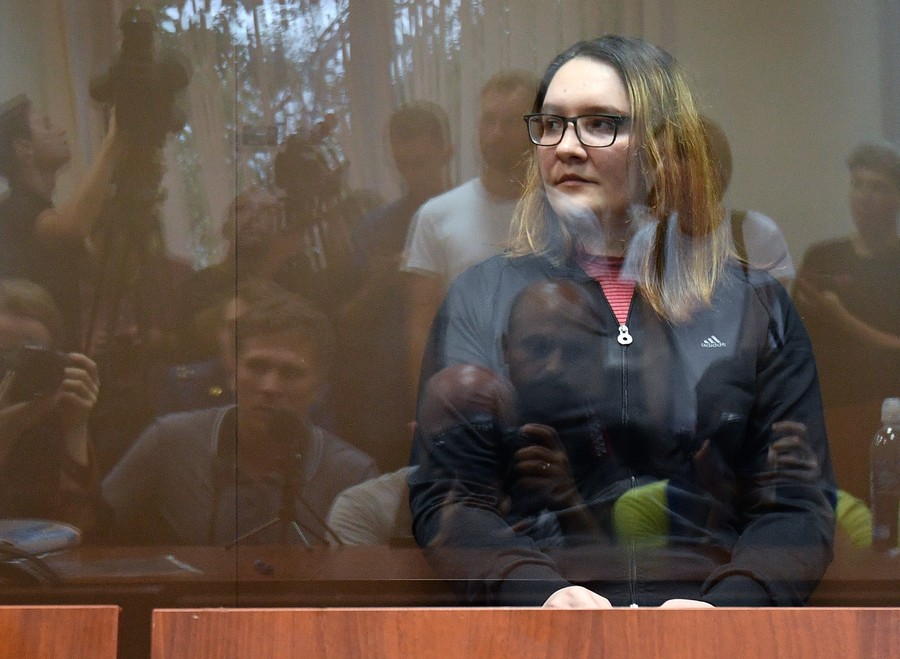 Pavlikova was 17 at the time of her arrest. Her detention was extended on several occasions, and she is said to have developed health problems, including "panic attacks." Dubovik meanwhile is in need of an urgent medical examination due to a newly-found tumor and worsening eyesight. The two have been allowed to undergo medical checks when under house arrest, but will have to be back in court next month. If found guilty they face up to ten years in prison.
Online chats, Molotov cocktails & McDonalds
Details of the case revealed in the media say that the idea of the movement grew out of private chats on social media platforms, mostly on Telegram. It all began when a few young people from Moscow and the surrounding area began sharing their political views with each other online. Later they would meet in person, mostly in McDonalds cafes, before renting a place for meetings in the south-east of the Russian capital.
The youngsters took part in several political rallies, handed out political leaflets and created a group on the Russian social media network VK.com. They made a few trips outside the city to learn how to use Saiga shotguns and make Molotov cocktails. The members even wrote a manifesto which reportedly included taking part in popular uprisings and revolutions, seizing power, creating a provisional government and adopting a new Constitution.
Several Russian media outlets cited the defense of the accused as claiming that the idea to create a full-scale movement with its own office, program and an emblem belongs to an FSB agent, who under the name of Ruslan D. allegedly infiltrated the group, encouraged their ideas and with that effectively created a reason for their arrest. The detainees insist that Ruslan D. paid most of the money to rent the place where they gathered and planned to buy firearms. Such a scheme is considered illegal for law enforcement under Russian law, but neither the identity of the man nor his alleged affiliation have yet been confirmed. He is reportedly being questioned as a secret witness in the case.
Another alleged member – an actual acting policeman – says he only joined the group in order to turn them over to the authorities. He is also a witness working with the prosecution.
'Mothers' march'
Activists opposing the teenagers' detention staged an unauthorized rally dubbed 'Mothers' March' in central Moscow on Wednesday. They cited the suspects' ages while demanding that they at least be moved to house arrest. The organizers insisted that an 18-20-year-old person "can be easily tricked and deceived" and that the girls hadn't taken part in any actual extremism. According to the Facebook group of the event, around 1,500 people attended the gathering.
Earlier in June, the mothers of Pavlikova and Dubovik released a video appeal to President Vladimir Putin, calling for their daughters' release and the prosecution of those who allegedly framed them.
The media is, meanwhile, less focused on the male members of the group, who are aged 25-31. Half of them remain in detention, while the others are under house arrest.
Like this story? Share it with a friend!
You can share this story on social media: