Chechnya tops statistics for children's health, Kadyrov attributes success to sports and temperance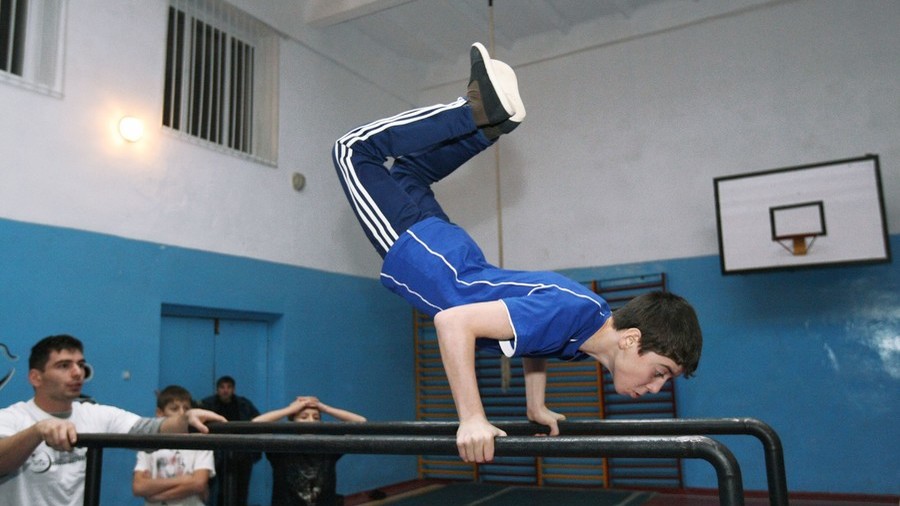 The head of the Chechen Republic has announced plans to make sport a way of life in the region, saying that children should be encouraged to exercise by example rather than formal demands.
In a recent interview with RIA Novosti, Kadyrov said that the very first steps taken by Chechen authorities after the end of the war with terrorists had been aimed at improving the health of the Chechen people, and its children in particular.
The campaign has already started to have a positive effect. According to statistics from the Russian Health Ministry, the republic was the country's best region in terms of children's health last year.
"This is good news, this means that our work has yielded an excellent result. I personally think that the most important factor for health is sports, children must be made accustomed to it from a very early age, and not by demand but by personal example," Kadyrov said.
He went on to say that the Chechen authorities want to further develop their success and make sport "a way of life" in the republic, and the region's residents have eagerly joined the campaign. "Sports complexes have been opened in almost every city, town or village, there are groups training in various sports and all gyms are now crowded," he said.
Kadyrov also told reporters that he personally attached great importance to sports and spent a lot of time exercising with his five sons. "When they get to the gym, it is impossible to get them out – they run, they do boxing and acrobatics, but the most important thing is that they like it and I am sure that they will keep the good habit for the rest of their lives," he said.
The Chechen leader said another important factor in improving the health of his people was the prevention of alcoholism and other addictions. "We have practically eliminated this evil; you will never see an intoxicated man on a street in Chechnya. We consider it a disgrace and people everywhere must do the same. This is the result of the everyday work of our clerics and public organizations," he said.
Think your friends would be interested? Share this story!