Suspected accomplice of notorious Chechen warlord Basayev extradited to Russia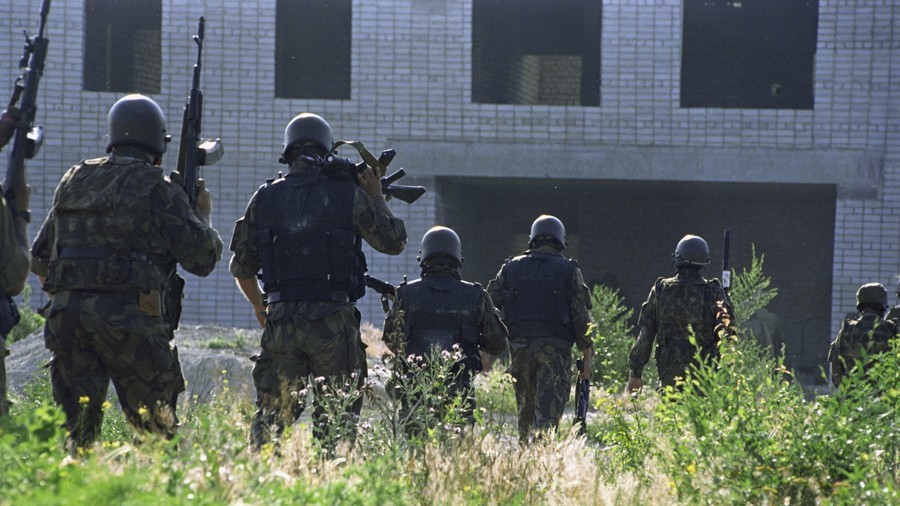 Slovakia has handed over to Russia a Chechen man suspected of organizing a series of bombings in 2006, as well as participating in the gang of one of the most ruthless terrorists, Shamil Basayev.
The press service of Russia's Federal Security Service, the FSB, reported on Wednesday that law enforcement agencies of Slovakia, together with Russian police, the FSB, and the Prosecutor General's Office, with Interpol's assistance, handed over Aslan Yandiyev to Russia.
Yandiyev is suspected of organizing and carrying out several bombings in 2006. The attacks took place in the city of Vladikavkaz, the capital of the Russian region of North Ossetia. Three bomb blasts hit three separate gaming arcades, killing three people and injuring 13 more. Russian investigators say the bombings were organized and carried out by Yandiyev.
The FSB also said in its release that the suspect left Russia in 2010 using fake ID, and attempted to obtain legal residence in Switzerland, the Netherlands, and several other European nations. In 2011, the suspect was arrested in Slovakia on Russia's warrant backed by Interpol.
"Seeking to prevent the extradition the suspect has tried to protest the handover decision for seven years, using his lawyers who claimed that the charges against their client were unfounded," the FSB release reads.
The agency also reported that according to operative information, Aslan Yandiyev was once a member of the gang led by Shamil Basayev – one of the most infamous Chechen warlords, who was involved in the 1995 raid on a hospital in the southern Russian city of Budyonnovsk, the hostage taking in Moscow's Dubrovka Theater in 2002 (also known as Nord-Ost after the name of the play that was staged on the day of the attack) and a whole series of suicide bombings across the country. Shamil Basayev was killed by Russian special services in July 2006.
Think your friends would be interested? Share this story!