Parents could get mobile location data of missing kids under new Russian bill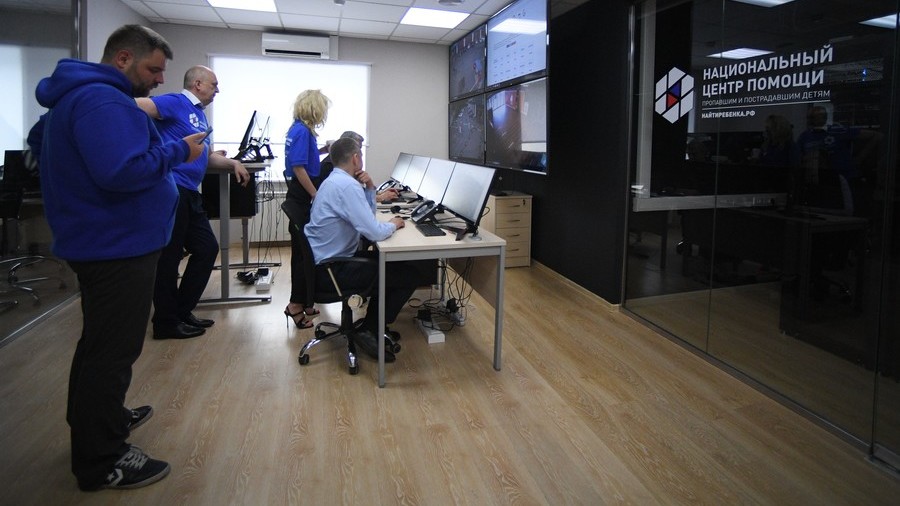 The search for missing children in Russia could be sped up if a new draft bill, which allows for location data from mobile phones to be given to parents and rescue services, passes in the State Duma.
Deputy Duma Speaker and MP Irina Yarovaya, representing the majority party United Russia, has drafted a bill allowing rescue services to receive mobile data of missing children without a court warrant.
"When search for missing children is under way it is hours and minutes that influence the very possibility of saving a life and preventing some irreversible consequences. This applies to situations when children are kidnapped and to those who got lost or found themselves in a difficult situation.
"Taking measures in an emergency operative mode would allow to cardinally affect the chances for saving lost kids and rendering them timely help," reads the explanatory note attached with the bill.
If passed, mobile operators would be obliged to disclose geolocation data upon receiving a written request from parents and approval from a senior officer of the law enforcement agency that conducts the search and rescue operation.
In cases when the mobile number is registered in the name of some third person, written consent from this person would be necessary as well. Those engaged in the search must notify the local court about using the mobile location data within 24 hours after receiving it.
The sponsors of the motion said that in 2017 alone about 8000 underage citizens went missing in Russia and 40 percent of those were small children. In the first three months of 2018, about 2500 minors went missing, 805 of those small children. On average 10 percent of all criminal cases instigated in Russia are launched into the incidents with missing children and teenagers.
"Modern technology must allow rescuers to act more quickly. In essence, the search for a child with use of geolocation data is a very low-cost and highly effective method. The proposed measures would give a serious and real chance to save the lost kids.
"The geolocation data received in the shortest terms possible is indispensable because the main goal of operatives is always to establish the missing child's location within the first hours after finding out that he or she is missing," MP Yarovaya wrote in comments with the bill.
The motion has already received approvals from the Communications Ministry and the Ministry of Interior as well as the Prosecutor General's Office, the Investigation Committee the Justice Ministry and by parliamentary experts.
Like this story? Share it with a friend!
You can share this story on social media: