Russia's Syria ops protect Europe from Islamic State & migrant crisis, senior MP says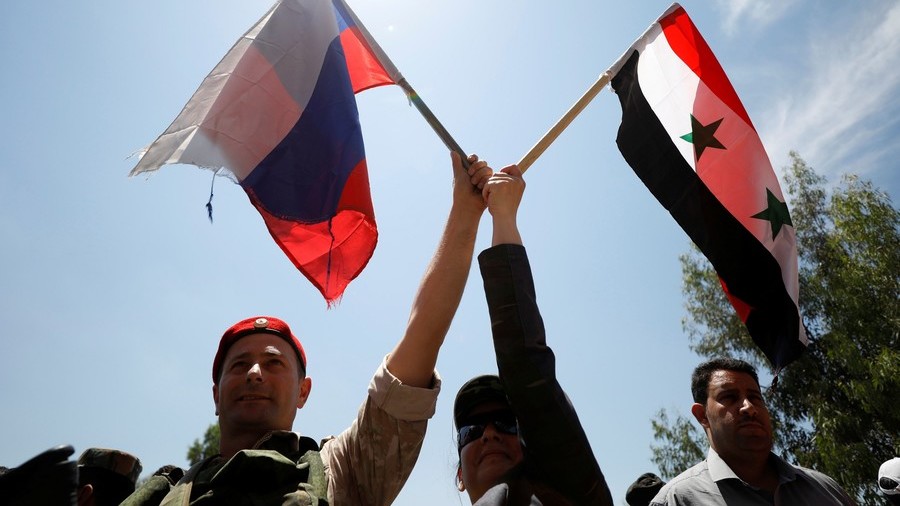 Russian anti-terrorist operations in Syria have provided peace and security for Europe, deputy Duma speaker Irina Yarovaya has said, adding that ending wars in third world countries is the best way to stop the migration crisis.
"Today Russia is one of the world nations that is protecting not only its national interests in Syria. Russia provides peace and security for the whole of Europe and, of course, for countries with the Orthodox Faith. The ISIS terrorists that were killed in the course of the successful operation conducted jointly by Russia and Syria would never be able to commit any crimes in Europe," MP Irina Yarovaya (United Russia) stated in her speech before the general assembly of the Interparliamentary Assembly on Orthodoxy in Athens, Greece.
"When people ask what is Russia's input we can say that it is very practical and real. 60 thousand terrorists and their cutthroat warlords had been trained only to kill and once they are eliminated not one of them can commit crimes in Nice, London, Berlin or Athens," the Russian lawmaker added.
Regarding the influx of migrants from predominantly-Muslim countries which has caused a major crisis in Europe, Yarovaya said that people flee from wars and once the wars end so would the crisis.
"Those who are fond of starting wars and conflicts, those who bring revolutionary situations to other countries should bear direct responsibility for the people who are forced to leave their homes and run from wars, aggression, terrorism and misery. It is due to the Russian effort in Syria that one million refugees had already returned to their homes. People want to return home and we must create conditions for this," she stated.
"Despite the completely uncivilized and illegal sanctions, our country continues to deliver a great amount of humanitarian aid [to Syria] which is also saving Europe from the migration crisis. We help people to return to their homes," Yarovaya said.
The lawmaker also thanked the participants of the assembly for their support of Russian initiatives and positions, adding that political dialogue was very important for building trust and cooperation.
Russia first deployed an Air Force contingent in Syria in 2015, after receiving a request for military help from the Syrian government, which is currently battling Islamic State (IS, formerly ISIS/ISIL) and affiliated groups. Russian war planes began launching air strikes on terrorists in Syria on September 30, 2015. Their work has aided the Syrian military in achieving considerable success in driving jihadist forces out of the country.
On March 14, 2016, President Vladimir Putin ordered a partial withdrawal of Russian forces because they had achieved all of the objectives that had been initially set for them in Syria. However, a smaller Air Force group remains at the Khmeimim Air Base and continues to strike terrorist positions.
Russia has also deployed some special forces and anti-aircraft systems to the area to protect the base from attacks.
Think your friends would be interested? Share this story!
You can share this story on social media: