'Black lies': Deputy Duma speaker slams Lithuanian president's 'Russian threat' claims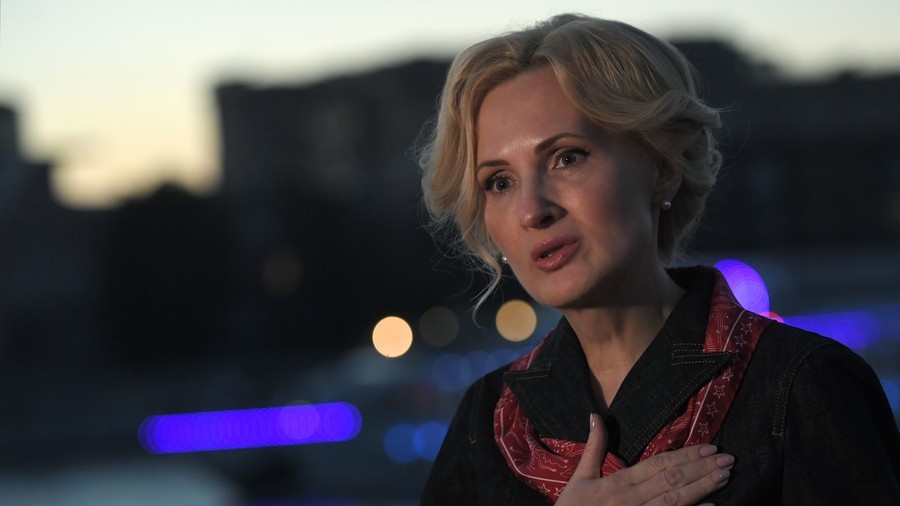 Deputy speaker of the Russian Lower House has described the Lithuanian president's warning about looming Russian military aggression as "black lies" and called for an end to irresponsible and false political games.
Russian MP Irina Yarovaya issued her comment after Lithuanian President Dalia Grybauskaite alleged in a recent interview with Der Spiegel magazine that the likelihood of a Russian invasion was high and that Lithuania needed to constantly defend itself from this threat.
"If we start using allegories, like Ms Grybauskaite, then she, as a president should not taint the soul and heart of the Lithuanian people with her black lies and Russophobia, but instead use her conscience and mind for reasonable political thinking and acting," Yarovaya wrote in a statement published on her official website.
"She is playing the game that has nothing in common with security, international law or fair politics rules," the Russian lawmaker stated. "Unlike Grybauskaite, our people value peace and friendship. And we will never forget that it was the multi-ethnic Soviet people that defended the world from Nazism," she added.
Yarovaya has sat in the State Duma since 2007 and this is not the first time she has replied to anti-Russian statements from leaders of eastern European nations. In August 2017 she criticized Poland's foreign minister for his statement that the USSR and Nazi Germany were equally responsible for the start of WWII, noting that this position tallied with Nazi propaganda of the day.
Shortly before this Yarovaya called the Polish law ordering the destruction of Red Army monuments in Poland "a crime against their own nation," and a treacherous move aimed against those who liberated Europe from the Nazis.
If you like this story, share it with a friend!