Interest in football soars across Russia after national team's record victory – survey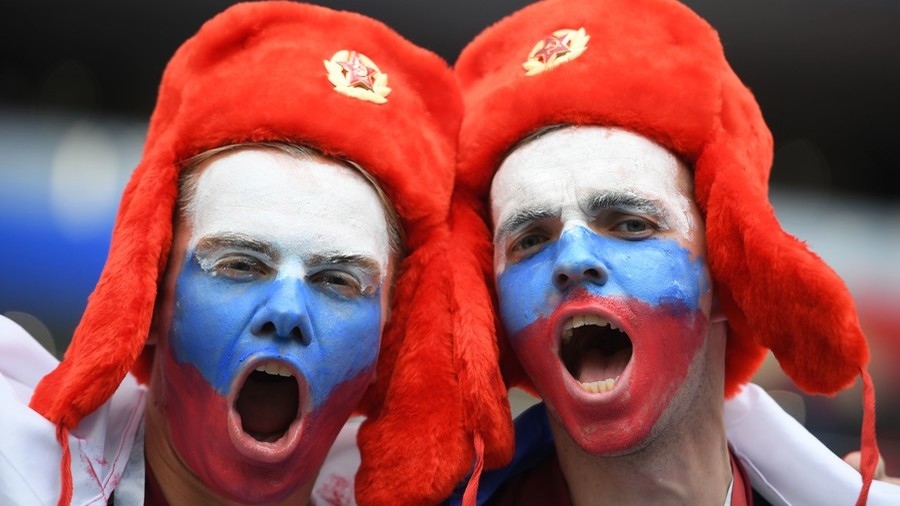 Interest in football amongst Russians has soared after the national team beat Saudi Arabia 5-0 in the first game of the 2018 World Cup, new research has shown.
Russian state-run public opinion research center VTSOM reported on Monday that the share of Russians planning to watch games at the tournament increased from 52 percent before last week's big kick-off to 64 percent.
About 35 percent of respondents told researchers that they intended to watch only the games with the Russian national team but 29 percent said that they planned to regularly watch all games in the World Cup.
On Thursday last week Russia secured the biggest victory in the opening match of a World Cup since 1934 by beating Saudi Arabia 5-0 – despite pessimism before the game from many quarters in Russia.
The first goal arrived after 12 minutes from a neat header by unheralded 28-year-old Yuri Gazinsky, following a pinpoint cross from Golovin, the CSKA Moscow midfielder who has been linked with a host of top English Premier League clubs.
Having come into the game with no wins in seven matches, Russia will now face Egypt on Tuesday and Uruguay next Monday, without undue worries about goal difference.
Think your friends would be interested? Share this story!
You can share this story on social media: