Putin grants Russian citizenship to MMA legend Jeff Monson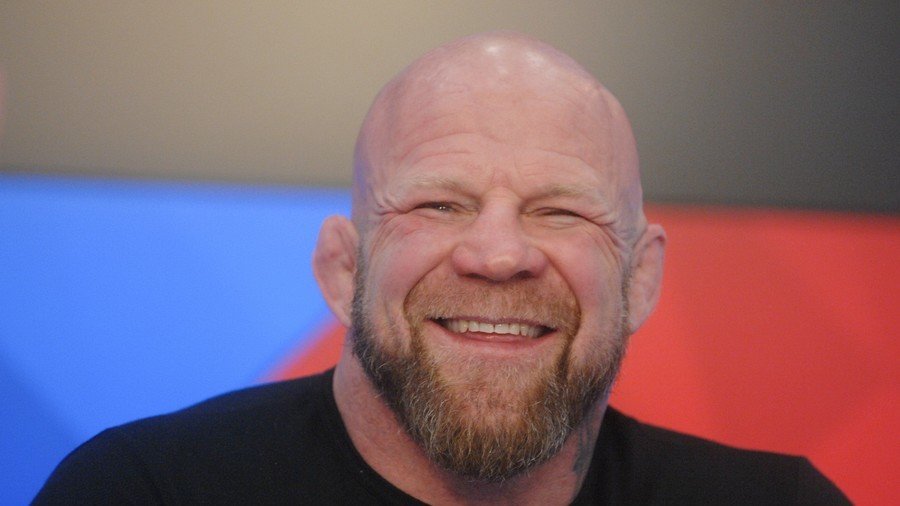 President Vladimir Putin has granted Russian citizenship to Jeff 'Snowman' Monson, a distinguished MMA athlete known for his strong anti-capitalist stance and promotion of Soviet legacy.
The decree with which the Russian president granted citizenship to the 47-year-old Jeff William Monson was published on the government portal for legal information on Tuesday. The Russian law allows the president to grant citizenship to foreigners in recognition of their achievements or services to the country.
Monson is a professional MMA (Mixed Martial Arts) fighter and a world champion in Brazilian Jiu-Jitsu. He is well known for his leftist views and fondness for the history and legacy of the Soviet Union – one of Monson's many tattoos is a huge Soviet hammer-and-sickle emblem, and another is a stylized picture of a man shooting another man in the head with the caption "capitalism."
In a 2015 interview with RT, Monson stated that in his own view he had "a Russian soul."
For his support of Russia and its political course, Monson has been awarded the title of honorary citizen of the self-proclaimed Republic of Abkhazia and a passport of the self-proclaimed Lugansk People's Republic.
Monson is not the first foreign athlete or celebrity to receive a Russian passport in the past decade. Others include French actor Gerard Depardieu, US actor and martial arts legend Steven Seagal, Olympic gold snowboard winner Vic Wild, boxer Roy Jones Jr, Brazilian-born footballer Mario Fernandes, and others.
You can share this story on social media: