Russia rejects Hague court order to compensate Ukrainian companies as illegitimate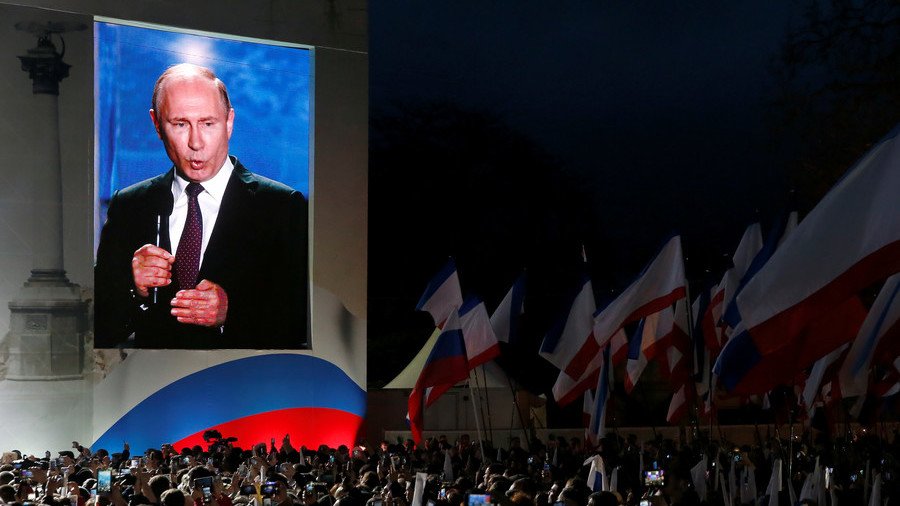 Russia has rejected the Permanent Court of Arbitration's order to compensate Ukrainian companies for losses, allegedly stemming from the 2014 Crimea reunification, saying that the issue was outside the jurisdiction of The Hague.
The Russian Justice Ministry made the statement after the Permanent Court of Arbitration in The Hague ruled in favor of 18 Ukrainian companies that sought compensation from the Russian government over damages allegedly inflicted as a result of the 2014 reunification of the Crimean Republic and the Russian Federation.
The court did not disclose other details of the lawsuit, but the Justice Ministry told Russian news agency RBC that the Ukrainian plaintiffs want about $140 million plus interest.
"The Russian Federation does not recognize the above mentioned decision because the court of arbitration is outside the jurisdiction allowing it to look into this case," reads the Justice Ministry's statement.
Vladimir Putin's press secretary Dmitry Peskov told reporters that Moscow did not consider itself a party in the process and therefore had no intention to comply with the ruling. "Russia was not represented in this court in any way, we have not sent our representative to this process and this is why we do not consider ourselves a party in this trial," he said.
Russia has already faced huge compensation claims in The Hague Arbitration Court. It happened after the 2014 decision which called on Russia to pay about $50 billion to shareholders in Yukos Oil Company, dissolved after its founder and key owner, Mikhail Khodorkovsky, was jailed over embezzlement and major tax evasion.
The 2014 ruling led to temporary freeze of some Russian assets abroad, including a plot of land on which a new Orthodox cathedral in Paris is located and Moscow's stake in the Euronews TV channel.
Moscow appealed the decision, also claiming the judgement did not fall within the jurisdiction of the arbitration court. In mid-2016 Russia won the appeal and by late 2017 former Yukos shareholders completely withdrew their claims and the freezes on the Russian property were lifted.
You can share this story on social media: