US withdrawal from nuclear deal will only incite Iran for action, Russian MP warns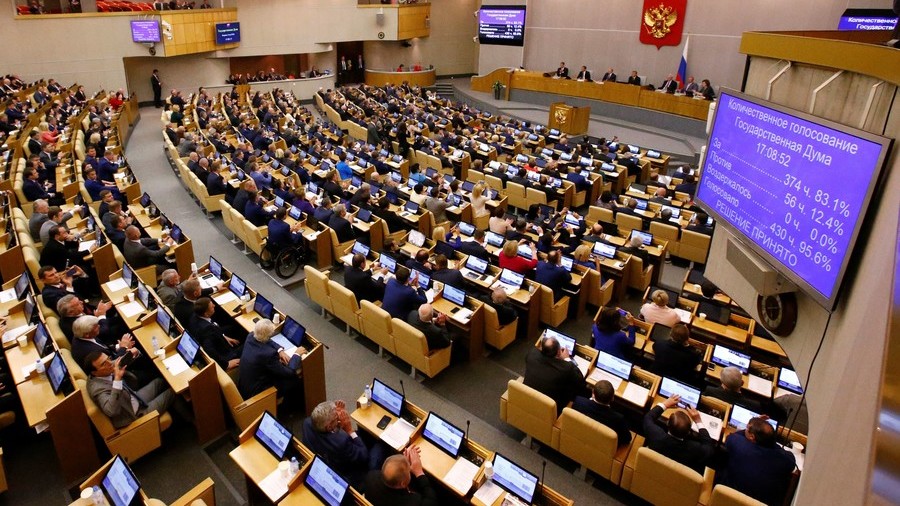 The US exit from the Iranian nuclear deal will provoke another major international crisis and grant Iranians freedom to develop nuclear weapons and related programs, a senior Russian MP has said.
"If the deal is destroyed then of course Iran would get a theoretical freedom of action, including the capability to develop nuclear weapons and to realize all programs tied with this main one. This makes the United States an inciter in this particular case," MP Dmitry Novikov (Communist Party), Deputy Chairman of the State Duma Committee for International Relations, was quoted as saying by RIA Novosti.
The lawmaker emphasized that none of the parties in the Iranian nuclear deal, including the US itself, had previously expressed dissatisfaction over Iran's fulfillment of the deal's conditions.
Novikov's comments came soon after President Donald Trump announced that the US was pulling out of the deal and promised to sign a memorandum to reinstate "the highest level of economic sanctions" on the Islamic Republic and on any country that helps Iran on its nuclear weapons program.
State Duma's Deputy Speaker Pyotr Tolstoy (United Russia) said Trump's decision to quit the Iran nuclear deal is 'another round of crisis' in international relations.
"When one party refuses to honor its international obligations I see it as another round of crisis in the modern international law. When there are no rules it means that everything is allowed and this is not how things should be. It is impossible to build normal peace on such foundation," Tolstoy told TASS.
He added, however, that it was too early to reply to Trump's actions without seeing first in what direction the things will develop. The Joint Comprehensive Plan of Action (JCPOA), also known as the Iran nuclear deal was signed in July 2015 between Iran and P5+1 powers (China, France, Russia, UK, US, plus Germany).
The agreement saw international sanctions on Tehran lifted in exchange for Iran curbing its controversial nuclear program. On January 16, 2016, the parties to the deal announced beginning of its implementation.
After Trump announced a unilateral decision to stop participation in the deal, Iranian President Hassan Rouhani called the move illegal, illegitimate and a violation of international law, but promised that his country would continue to comply with the deal's conditions despite the US pullout.