German family comes to Russia for V-Day to honor ancestor who joined Red Army to fight Nazis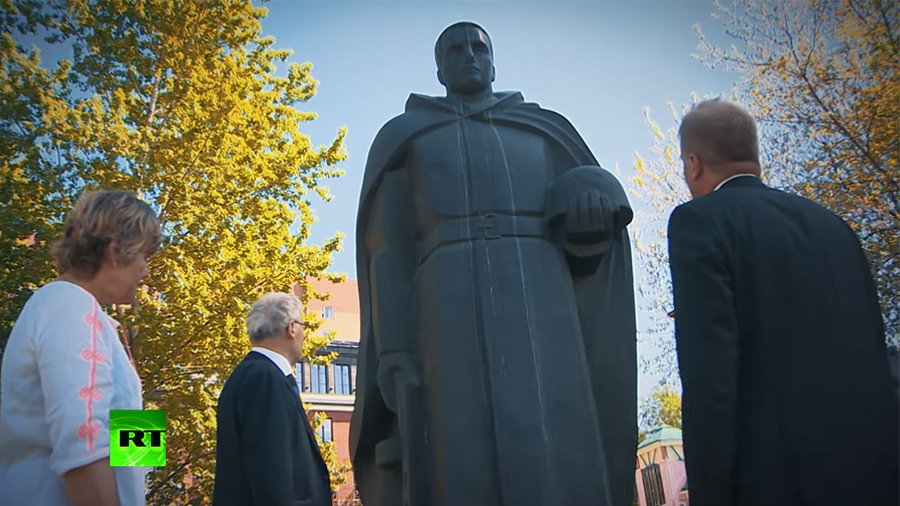 A German family has come to Russia for Victory Day celebrations to commemorate a German soldier who joined the Soviet Army to fight against the Nazis. The man was a pacifist and did not want to join the aggressors.
During WWII, Gerhard Schmidt was forced to join the Nazi Army – the Wehrmacht – against his will. The man was then sent to fight against the Red Army.
"He was always a pacifist, he was against the war and never wanted to join the Wehrmacht but he had to. From the very start of his duty, he was always looking for an opportunity to join the other side. He knew from the very beginning that the real aggressor was the Wehrmacht and not the Red Army," Schmidt's grandson, Sven Alisch, told RT.
Eventually, Schmidt managed to defect to the Red Army in 1944. He then put his efforts into making the German soldiers see the error of their ways and stopping the bloodshed. He risked his life on numerous occasions as he crossed the frontline to deliver a Soviet message to the Nazi forces, in which the German soldiers were urged to join the Red Army.
While fighting for the Soviet Army, Schmidt visited the Nazi Majdanek death camp soon after its liberation. The horrors of the genocide committed by the Nazis only strengthened his determination to fight on. "Crematorium chimneys, corpses, piles of shoes… We were full of desire to fight the Nazis," he wrote at that time.
Unfortunately, the deeds of Gerhard Schmidt and other WWII heroes do not get much attention in modern Germany, Alisch told RT. "We won't read about it in the German media. Unfortunately, for the young generation, this holiday does not matter much," he said. So Schmidt's descendants came to Russia to preserve his memory.
You can share this story on social media: