Former Russian regional leader wins slander lawsuit over Reuters report of ISIS ties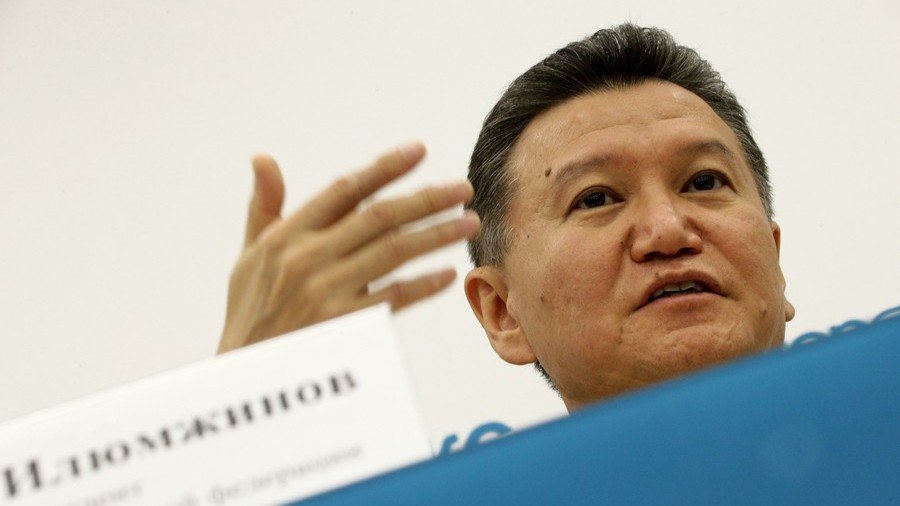 Former president of the Russian internal republic of Kalmykia and the current head of FIDE, Kirsan Ilyumzhinov, says he has proved in court that a Reuters report about alleged deals with ISIS was fake and aimed to slander him.
"I have won my court case against Reuters, they have already apologized and now I am expecting them to pay me £50,000 ($69,000) in damages," RIA Novosti quoted him as saying. "I have already received official apologies from the Washington Times newspaper and there is another newspaper that we have sued for $500,000. Step by step, I am going to win," he added.
Kirsan Ilyumzhinov is a Russian politician, businessman and chess grandmaster, who headed the Russian region of Kalmykia between 1993 and 2010, and is currently the president of the World Chess Federation (FIDE).
Ilyumzhinov filed a lawsuit against Reuters in March 2016, claiming that the agency's report of his alleged oil deals with the Islamic State terrorist group (IS, formerly ISIS) was false, and that it damaged his reputation and honor. He also sued two chess players, who spread similar information on social networks, but the outcome of this case is not yet known.
In November 2015, the United States put Ilyumzhinov on the sanctions list over his alleged material aid and other actions in the interests of the Syrian government, central bank and President Bashar Assad.
In early 2017, Ilyumzhinov accused the US of staging a plot to oust him from the post of FIDE president. "I did not sign anything and I am not stepping down. I believe the Americans are behind this escapade and it looks like a set-up," he told reporters in comments on reports of his alleged resignation.
Also in early 2017, Ilyumzhinov told reporters that he would be running for FIDE president again in 2018, despite the problems caused by the US sanctions.
You can share this story on social media: