World chess president pushes initiative to make game part of Russian school program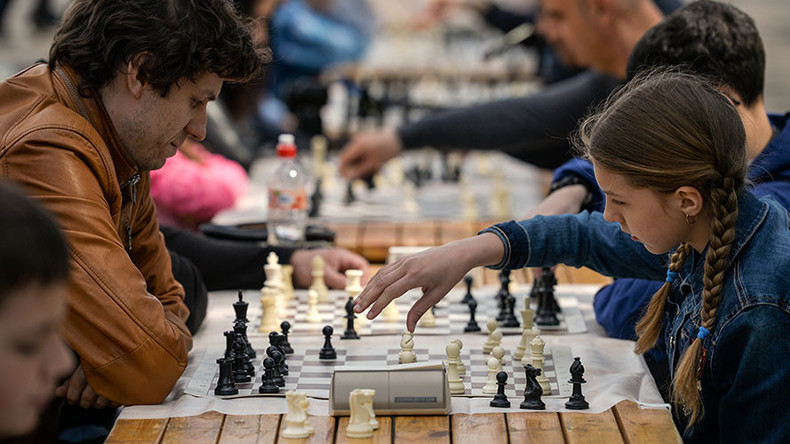 The president of the International Chess Federation (FIDE), Kirsan Ilyumzhinov, believes chess should be made an obligatory part of the national curriculum in Russian elementary schools.
Ilyumzhinov raised the issue with Russian Minister for Education and Science Olga Vasilyeva.
A similar proposal had earlier been brought up by the head of the Russian Federal Assembly, Vadim Tulpanov.
"Vadim Tulpanov brought to you the suggestion to make chess a compulsory part of the national curriculum in elementary schools. I ask you...to support the current initiative which undoubtedly will help the promotion of the level of education of Russian teenagers and pre-teens," Ilyumzhinov said in a letter to Vasilyeva, a copy of which was passed on to TASS.
In the letter, the FIDE chief calls chess "one of the most effective education disciplines."
"It is not only an interesting game but is the knowledge of mathematics, the control of time, dimensional orienteering and strategic thinking," Ilyumzhinov stresses.
He added that among the many advantages to playing chess was a "high social significance, which helps children with their ability to concentrate."
The official also claims that chess has already been successfully integrated into the study timetable in a number of Russian regions, including in Moscow, the Khanty-Mansi Autonomous Okrug, the Republic of Tatarstan, and Tomsk.
Ilyumzhinov also drew attention to the 'Chess in Schools' fund set up in Russia which served as the only specialist organization focused on the implementation of chess in general study.
The popularity of chess has soared in recent years, enhanced by the success and marketability of grandmasters such as Norwegian world chess champion Magnus Carlsen and Russian Sergey Karjakin, who recently played an intriguing final tournament in New York.
You can share this story on social media: