Russia needs more offensive foreign policy to counter US – security council chief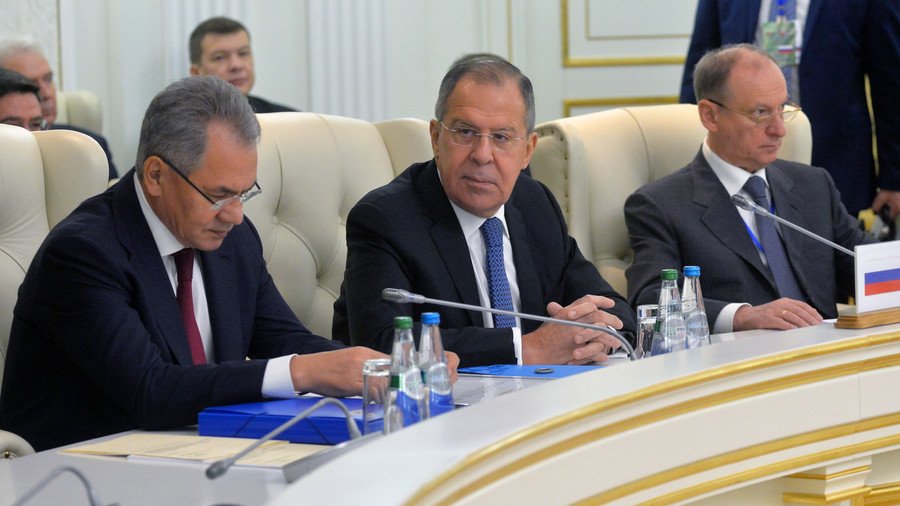 With Washington dropping all pretense and turning ever more hostile and confrontational towards Russia, Moscow needs to make its foreign policy more offensive, the head of the Russian national security council believes.
Over the past few years Washington has taken a number of steps and made policy changes that pose a threat to Russia, Nikolay Patrushev told the nation's top security body on Friday. Russia needs to respond to this to protect its core interests, he said.
"There are several key goals we need to reach to make our foreign policy more offensive, to ensure a necessary level of national and public security," the official said. The goals described by Patrushev range from boosting the stability of Russia's financial system to ensuring that Russia can produce essential military and civilian products with a minimal reliance on foreign suppliers, to just defending the traditional values of the Russian society.
The Russian security council head said that, under President Donald Trump, Washington had shed all pretense of seeking cooperation with Russia and has taken a position of open confrontation. The US has also boosted reliance on hard military power in pursuit of its strategic interests, he observed.
"This change is apparent not only in rhetoric, but also in actions. The latest example is the illegal missile strikes conducted by the US, Britain and France on Syrian territory on the night of April 13-14," he said. "Russia's independent foreign policy, its persistent defense of its national interests are perceived by the US as a threat to its unconditional global domination."
Patrushev suggested that Russia should seek engagement with nations other than the US, including those that currently follow America's lead in confronting Russia, to find common interests.
Think your friends would be interested? Share this story!
You can share this story on social media: