Russia's FSB called as third party in Telegram blocking trial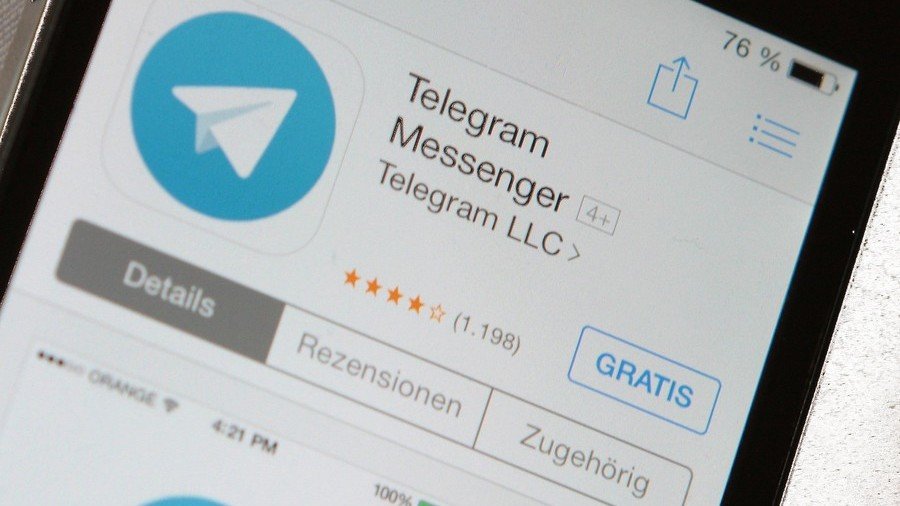 A Moscow court has called the Federal Security Service (FSB) as a third party in the case into whether popular internet messenger Telegram should be blocked, after the firm refusal to hand over encryption keys to the authorities.
The decision was announced on Thursday, after the Tagansky District Court held preliminary consultations over the lawsuit initiated earlier this month by the Russian state internet watchdog Roskomnadzor. The watchdog demanded that the court limit access to all websites and programs belonging to Telegram, after the FSB discovered that the messenger service was not observing the Russian law that regulates data exchange between the security services and internet companies.
The court also agreed to a Roskomnadzor demand to immediately block Telegram if such action was requested. This means that the service could become unavailable on Russian territory as early as this Friday, when the first hearing into the case will take place, although a potential ban could later be lifted if Telegram files a successful appeal.
Telegram lawyers did not attend the preliminary consultations on Thursday, but the company's founder, Pavel Durov, earlier tweeted a statement that threats would not work and that the company would always advocate freedom and privacy.
At the same time, specialists at the company explained that it was impossible to hand over encryption keys to clients' messages because the correspondents exchanged them directly. In addition, Telegram representatives said that they considered the demand to provide the keys illegal.
Roskomnadzor suggested that Telegram was not entirely honest in these statements, as some unnamed computer experts suggested that it was still possible to give the security services some keys allowing secret messages to be decoded.
In July 2016, the FSB demanded that Telegram sign a document to hand over encryption keys that would give security agents access to data exchanges on six types of telephone that used the messenger service. Telegram managers refused to sign the paper and the FSB took the case to court, which ordered that the company be fined 800,000 rubles (about $14,000).
FSB attorneys also quoted the earlier Supreme Court ruling that said that the constitutional right for secrecy of correspondence should not be extended to internet messages, as there was no way to ensure that the staff of internet companies had no access to user data.
Telegram replied with a counter-suit in which it tried to get the FSB order canceled over technical formalities.
In late March this year, Russia's Supreme Court sided with the FSB and ordered Telegram to hand over encryption keys to the agency without court warrants.
You can share this story on social media: