Sympathy towards Stalin waning in Russia, survey shows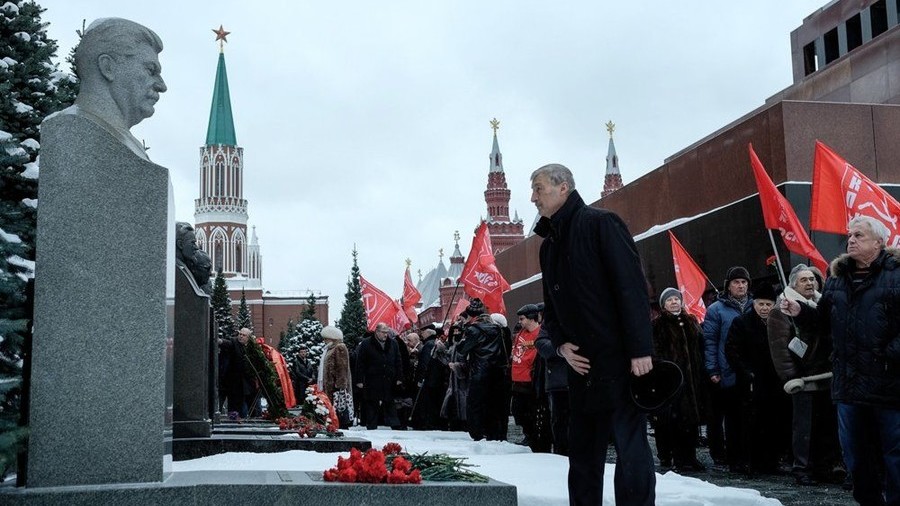 The proportion of Russians who describe their attitude to Stalin as indifferent has grown to almost one-third, but about 40 percent of citizens still approve of the Soviet dictator, a recent public opinion poll has shown.
According to the results of research conducted in March and released by the independent Russian sociological service Levada, the proportion of Russians who are indifferent about Stalin and his role in history increased from 22 percent in January 2017 to 31 percent.
Meanwhile, 40 percent of Russians said that their attitude to Stalin was positive. Of these, two percent of respondents said they were enthusiastic about him (down from four percent in January 2017), 29 percent described their attitude as respectful (down from 32 percent), and nine percent said they were sympathetic towards him (down from 10 percent).
A total of 12 percent of the poll participants said their attitude to Stalin was negative. Of these, 7 percent described their feelings as "repulsion and irritation," three percent mentioned fear, and two percent cited loathing and hatred.
Some 16 percent found it difficult to describe their feelings towards Stalin, and one percent told researchers they did not know who the man was.
The attitude to Joseph Stalin and the period of his rule is a major controversy in the Russian society. The issue made headlines again fairly recently, after Russian authorities recalled the distribution license for the British film 'The Death of Stalin' over elements of extremism.
A subsequent public opinion poll showed that 35 percent of Russians disapproved of the ban, 30 percent of respondents said they supported it, and 35 percent said that they had no fixed opinion on the issue. The overall share of Russians who have heard of the film and also the fact that the Culture Ministry had revoked its screening license was 65 percent.
You can share this story on social media: