'We hope you come to your senses': Russia warns US against illegal Syria strike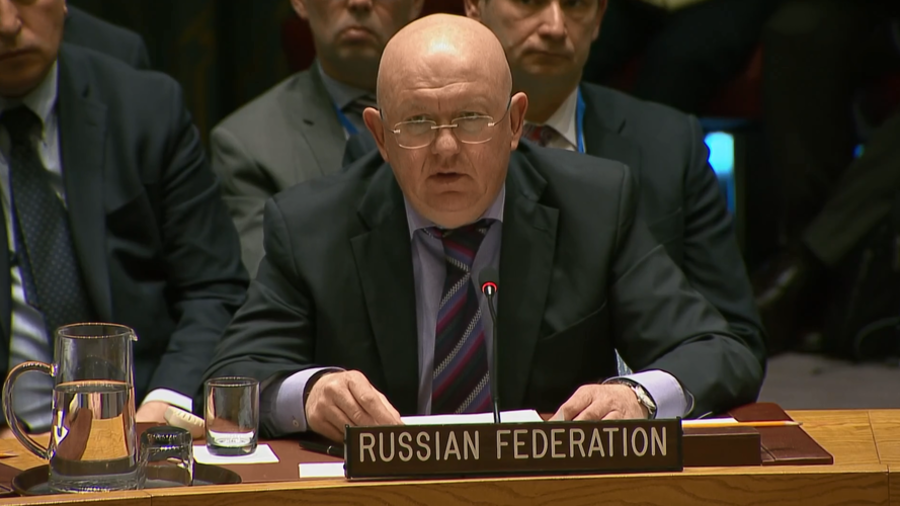 The US' reaction to the alleged chemical incident in the town of Douma has clearly shown it was the long-sought pretext to attack Syria, which was finally provided by the "White Helmets' provocateurs," the Russian UN envoy said.
The alleged chemical incident in Douma was only beneficial for the militants, Russia's permanent representative to the UN, Vassily Nebenzia, said, urging his Western counterparts to explain why Damascus would decide to do so. The purported attack was reported on Saturday, amid the evacuation of militants from the besieged town.
"This provocation was like a breeze of the fresh air needed by militants who received such timely support from the US and other Western countries," Nebenzia said at the UNSC meeting on Tuesday. He warned the US and its allies against launching a military action in Syria, bypassing the UN.
"If you made a decision to carry out an illegal military endeavor, we hope, hope that you will come to your senses. You will be responsible for it yourselves," Nebenzia said.
The allegation of a chemical attack, pushed by the pro-militant sources, has been eagerly supported by the US and other Western countries, who squarely pinned the blame for the unverified incident on Damascus. Russian military specialists, in the meantime, visited the site of the purported incident, which was surrendered by the militants, and found no signs of a chemical attack or any victims of it.
Nebenzia has called for supporting the international chemical watchdog's investigation on the ground in Syria before jumping to any conclusions. However, he believes that those seeking to topple the legitimate government of Syrian President Bashar Assad would not wait for the results of the investigation, claiming they are instead seeking to launch a strike.
"You don't want to hear that no signs of a chemical attack have been found in Douma. You've only sought a pretext and it was eagerly provided by the White Helmets' provocateurs," Nebenzia said.
You can share this story on social media: