Outrage as aging rock star insults Russians in Facebook post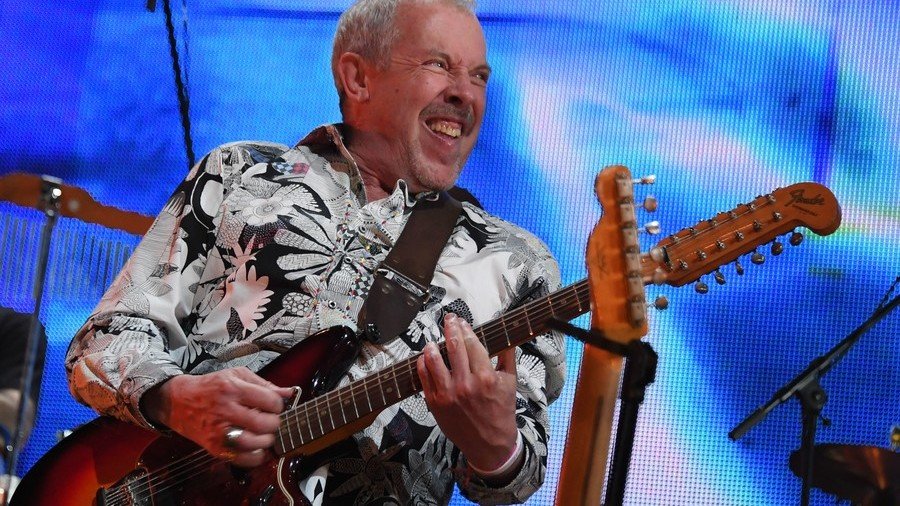 After Russian rock legend Andrey Makarevich said that Russians are turning into "mean idiots," fellow rockers, politicians, and diplomats replied with indignation and demands to stop publicly insulting the nation.
On Monday, shortly after the Russian presidential election, Andrey Makarevich, the 64-year-old frontman of rock band Mashina Vremeni, wrote on Facebook that he was shocked by how much US citizens were calmer, happier, and kinder than Russians. Soon after the initial post, Makarevich replied to a comment from another user that he suspects Russia state TV is using "some sort of 25th frame that turns humans into mean idiots."
The initial post and subsequent insulting comment drew a wave of indignation that soon burst outside social media into the mass media.
Another famous Russian rock star, Va-Bank frontman Aleksandr Sklyar, told RT that Makarevich was communicating with a special kind of Russian known only to himself. "I simply pity him. If he sees Americans as kind he should move to America and live there among kind people," Sklyar said.
State Duma deputy Vitaly Milonov, known for his conservative, Christian views, speculated that the "mean idiots" comment was made about Makarevich's own entourage. He said that when Makarevich writes about Russians, he means the liberals that surround him, and Americans are nice to him out of sympathy. "But he should not take the approving nods of psychiatrists as a sign of agreement with his position," Milonov said.
MP Natalia Poklonskaya said that "Makarevich must have been talking about himself."
Russian Foreign Ministry spokesperson Maria Zakharova took to Facebook to say: "Anyone who wants to call Russians 'mean idiots' should remember the experiment made in 2018 when your presidential candidate got 1.6 percent of votes after calling our people 'genetic trash.' Stop insulting us, you have no right for this!" (The candidate who received about 1.6 percent of the vote in the March 18 presidential election is ex-socialite and magazine editor Ksenia Sobchak who said that she considers Russia to be a country of "genetic trash" in a 2010 interview with Sobesednik Magazine).
Despite the criticism, Makarevich said that he had no intention of apologizing, but played down his initial statement, explaining that he was condemning state propaganda and not the Russian people as a whole.
This is not the first time a Russian artist has provoked scandal by an excessively generalizing public statement. Last month, actor Aleksey Serebryakov, who has starred in many Russian films and currently lives in Canada, gave a video interview broadcasted on the internet in which he alleged that "force, cheekiness and rudeness" formed Russia's national idea.
The statement was reposted by hundreds of media outlets and drew the ire of many. Serebryakov replied that he would stand by his words and added that he did not care about other people's opinions about himself, with one exception – his wife.
You can share this story on social media: