Russian senators blame West for aggression against Ukraine in new address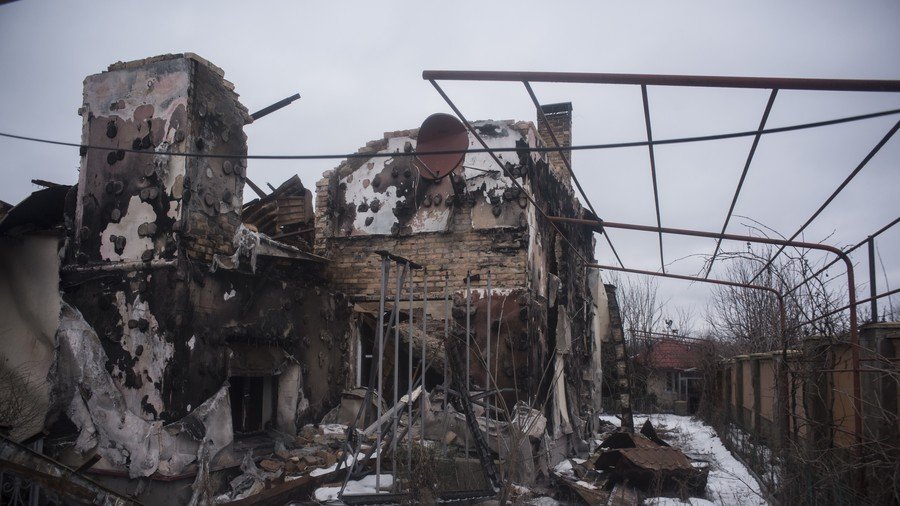 The Russian Upper House has denounced a new Ukrainian law on the reintegration of Donbass as a step towards new war, and has accused Western nations of instigating the Ukrainian armed conflict.
"It is true that Ukraine has become a victim of a consistent and lengthy hybrid aggression, but the source of this aggression was not Russia," read a statement by the Federation Council on Wednesday. "The systemic political and socio-economic crisis experienced by Ukraine is a result of Western actions that encourage Kiev to solve the Donbass problem by force."
Russian senators noted that the recently passed Ukrainian law on the reintegration of Donbass was a typical example of warmongering, as it called the self-proclaimed republics of Donetsk and Lugansk "occupied territories," and makes it significantly easier for the Kiev regime to restart start full-scale combat in the region.
They stated that the only way to make the Kiev regime observe the Minsk agreements is constant pressure from nations and international organizations, on which it depends politically and economically.
"The Federation Council proposes that parliaments of the OSCE member states, as well as the OSCE Parliamentary Assembly, the Parliament of Europe and its parliamentary assembly, give an unambiguous assessment of the law on the reintegration of Donbass as an act that undermines the Minsk agreements; and demand that Kiev unconditionally follows these agreements and stops implementing its policies that threaten European security and stability," the statement read.
Earlier this month, Russian Lower House MPs reported that they had composed an address to major international groups, in which they denounced a new Ukrainian law on the reintegration of Donbass as potentially leading to war and repression in the region. "The document has not a single mention of the Minsk accords, and rules out any talks between Ukrainian authorities and representatives of the self-proclaimed republics of Donbass," it stated.
The State Duma is currently on vacation and it is expected to vote on the address on March 21. Last week, Russian Foreign Minister Sergei Lavrov said that the new Ukrainian law provided for a military solution to the Donbass crisis, adding that it was obvious from this document that Kiev authorities are not planning to implement the Minsk accords.
You can share this story on social media: