Ukrainian law on Donbass slammed by Duma as step towards new war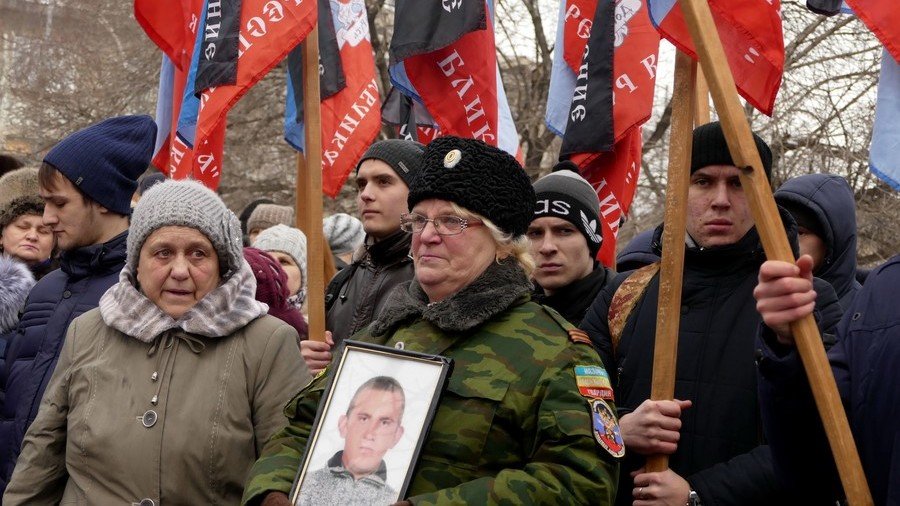 Russian lawmakers have composed an address to major international groups in which they denounce a fresh Ukrainian law on the reintegration of Donbass. The law is seen as potentially leading to war and repression in the region.
The draft address, that the Russian MPs want to forward to the United Nations, the Organization for Security and Cooperation in Europe, the Parliamentary Assembly of the Council of Europe and also to the US Congress and several European parliaments, states that the alleged motive, containment of Russia, cannot justify steps leading to the restart of a civil war in south-eastern Ukraine and to new political repression in the country.
The lawmakers also stated that the new Ukrainian law is directed against Russia and Russian speakers, that it is "filled with hatred" and that its sponsors must have been motivated by the desire "to clear land with several million residents of all people."
"The document has not a single mention of the Minsk accords and rules out any talks between Ukrainian authorities and representatives of the self-proclaimed republics of Donbass" the statement reads.
Russian MPs also noted that aggravating the situation in the south-eastern Ukraine was connected with Ukrainian authorities' refusal to investigate the murder of people during the Maidan riots, the subsequent coup d'etat and other crimes, like the mass killing of protesters in Odessa in May 2014.
In the same address the State Duma calls for the Ukrainian authorities to show responsibility and abandon the plans to impose new political repression upon its own citizens.
On Thursday the head of the Lower House Committee for CIS Affairs, Leonid Kalashnikov, told TASS that the State Duma will most likely vote on the address on March 21. He explained the delay by the fact that Russian lawmakers did not want to pass the address before the Ukrainian law is officially published and starting on Friday the State Duma will be in purdah until after the presidential election of March 18.
Earlier this week Ukrainian President Petro Poroshenko signed into law the so-called Donbass Reintegration Law which describes the territories of the self-proclaimed republics of Donetsk and Lugansk as "temporarily occupied" and sanctions the use of military force inside the country by presidential order without parliamentary approval. The law does not mention the Minsk accords.
On Wednesday Russian Foreign Minister Sergei Lavrov said that the new Ukrainian law allowed for a military solution to the Donbass crisis, adding that it was obvious from this document that the Kiev authorities were not planning to implement the Minsk accords.
You can share this story on social media: