Chief investigator Bastrykin blames outbreak of domestic violence on recent decriminalization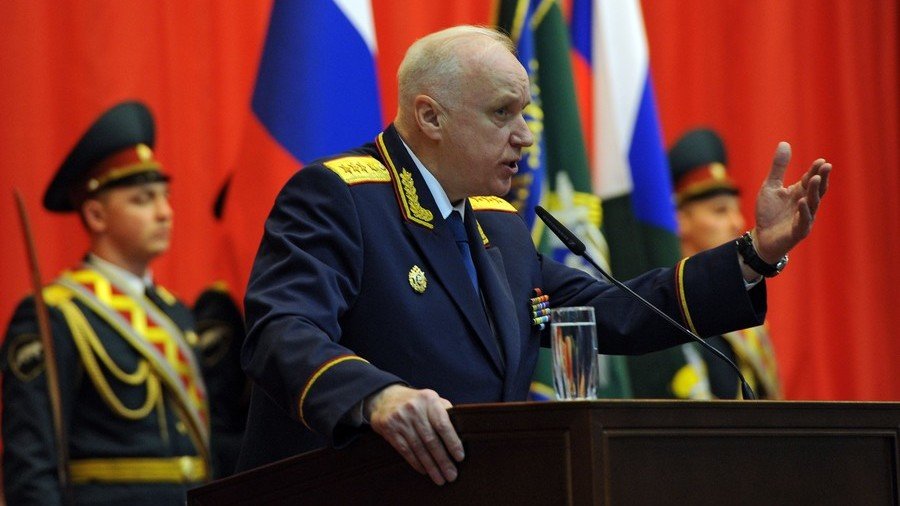 The head of Russia's Central Investigative Committee has suggested that an increase in crimes against women and children could be caused by the law making first-time domestic violence a civil offence.
"There is another topic that I would like to discuss: about 18 months ago they drafted a bill about domestic violence. The bill was passed regardless of our opposition to it. So, as far as I understand, they have excluded these actions from the criminal law? This is why we are reaping violence now," Aleksandr Bastrykin said at the Tuesday session of the committee's collegium.
He noted that law enforcement officers had managed to eradicate street crime against children, but it continued to exist in families – especially those with adopted children.
"Violence against adopted children is on the increase. Last year there was a criminal probe after a family of alcoholics adopted 16 children. Every month they received 700,000 rubles in benefits from the state, until this drunk adoptive father threw a five-year old girl out of a 10-story window, because she was crying too loudly," Bastrykin said.
The bill on decriminalization of first-time domestic violence was signed into law in February 2017. According to the new law, physical violence against family members is considered a civil offence punishable with fines or short terms of arrest if it causes no bodily harm and is committed for the first time.
Sponsors of the motion pointed out that in mid-2016, first-time attacks on people who were not family members or relatives had been moved from the criminal code to the administrative (civil) code. The situation with first-time attacks on family members remained unchanged and this led to a situation in which parents appeared more dangerous to their children than complete strangers. A father could spend two years behind bars for slapping his child, while a neighbor would walk away with a fine for doing the same, one of the bill's sponsors said during debates.
Still, the downgrade has led to numerous protests in Russia and concerned statements from abroad, has often been referred to as the "decriminalization of domestic violence" in both Russian and foreign media.
In early 2017, State Duma Speaker Vyacheslav Volodin replied to criticism from the Council of Europe, explaining that Russian lawmakers are motivated by the opinions of their voters and public opinion polls, which have shown that the majority of the Russian public supports the idea of decriminalizing first-time domestic violence if it does not result in bodily harm.
An opinion poll conducted in mid-2016 by state-run VTSIOM showed that 59 percent of Russians supported softer punishment for first-time cases of domestic violence that caused no bodily harm, with just 33 percent against the motion. In the same poll, 41 percent of respondents said they believed the changes would lead to reduced violence in families, while 13 percent said the situation would become worse, and 40 percent expected no major changes.
You can share this story on social media: