State Duma passes controversial bill easing punishment for first-time domestic violence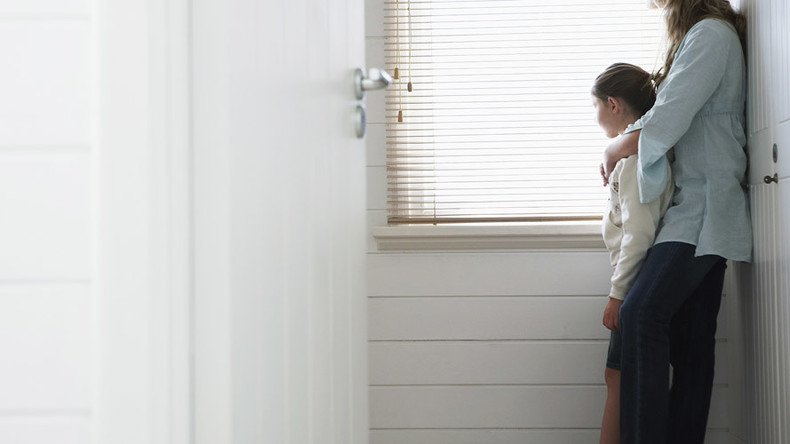 Russia's Lower House has passed the bill that reduces domestic violence to an administrative offence, but repeated cases or violence that leads to bodily harm will still be prosecuted under the Criminal Code.
The bill was passed by the State Duma in the third and final reading in a Friday session, with 380 MPs in support, three against, and no abstentions. Of 450 Lower House lawmakers, 383 participated in the session.
The downgrading, which has already led to numerous protests in Russia and concerned statements from abroad, has often been referred to as the "decimalization of domestic violence" in the Russian and foreign media. In reality, however, the bill is not as straightforward as it would appear.
The bill changes "beating of close persons" from a criminal offense and to a civil one. Once it is signed into law, first time offenses not resulting in bodily harm will be punishable by fines between 5,000 and 30,000 rubles, 60 to 120 hours of community service, or 10 and 15 days of police detention. Repeatedly assaulting relatives or causing bodily harm to family members remain criminal offences, with the punishment unchanged – a fine amounting up to three months' income, community service of up to 360 hours, or up to three months of police detention. Beatings that cause bodily harm can carry a punishment of up to two years behind bars.
In mid-2016, first-time attacks on people who were not family members or relatives were moved from the criminal code into the administrative (civil) code. One of the sponsors of the current amendment, MP Olga Batalina of United Russia, pointed out to the press earlier that this left parents appearing more dangerous to their children than complete strangers, which is obviously untrue. A father could spend two years behind bars for slapping his child, while a neighbor would walk away with a fine for doing the same, she said.
State Duma speaker Vyacheslav Volodin has replied to criticism from the Council of Europe explaining that Russian lawmakers are motivated by the opinions of their voters and public opinion polls which have shown that the majority of the Russian public supports the idea of decriminalizing first time domestic violence if it had does not result in bodily harm.
The Communist Party faction opposed the bill. MP Yuri Sinelshikov said that, though the change would make life easier for magistrates and investigators, it could lead to a rise in domestic killings and even "make violence inside a family an accepted norm."
The other major opposition caucus in the State Duma – the Liberal Democratic Party – supported the motion, with its flamboyant leader, Vladimir Zhirinovsky, saying in his Duma speech that the bill will actually be protecting the family. He also called upon his colleagues "not to interfere into family affairs" and announced that the best way to prevent beatings was "to marry someone who you love and who loves you."
MP Andrey Isayev of United Russia told Rossiiskaya Gazeta daily that the State Duma was right to pass the bill, while accusing the media of misinforming the public by claiming the motion would decriminalize domestic violence.
"Any violence that causes even the slightest bodily harm or any violence that is committed repeatedly will be prosecuted in accordance with the Criminal Code, like it used to be. When victims are minors, pregnant women, or people in a helpless condition, courts will consider this aggravating conditions and the punishment will be rather heavy, even though it will remain an administrative punishment – up to 15 days of police detention and large fines," he said.
A poll conducted in mid-2016 by the state-run public opinion center VTSIOM showed that 59 percent of Russians supported easier punishment for first time cases of domestic violence that caused no bodily harm, with just 33 percent against the motion. In the same poll, 41 percent of respondents said they believed that the changes would lead to lesser violence in families, while 13 percent said the situation would become worse, and 40 percent expected no major changes after the law is passed.
You can share this story on social media: