Veteran liberal Yavlinsky submits supporters' signatures in Russian presidential race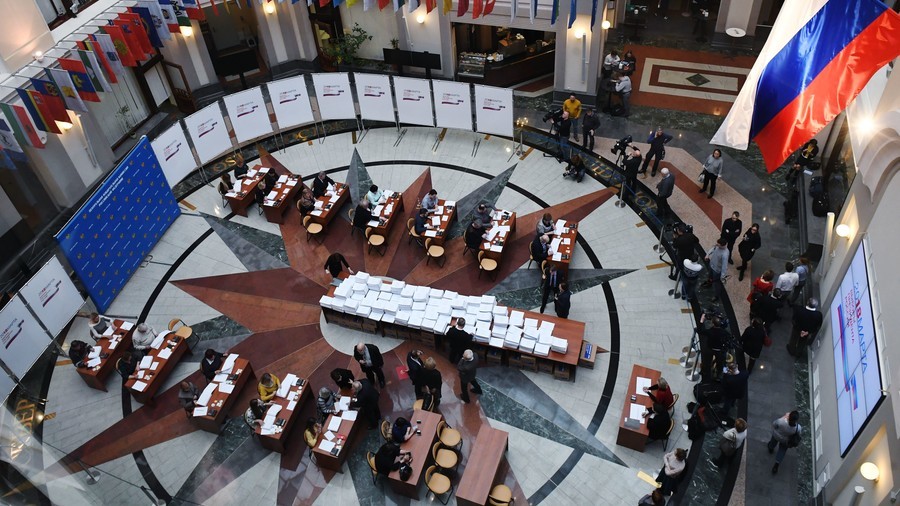 Grigory Yavlinsky, founder of the Russian liberal party Yabloko, has submitted the signatures of 105,000 supporters to electoral authorities, as required for his registration as a candidate in the upcoming presidential election.
Igor Yakovlev, press secretary of Yabloko, told reporters on Tuesday that activists had collected even more signatures backing Yavlinsky's presidential bid – 180,000 – but submitted the maximum quantity allowed by the law, seeking to exclude any that may have been contested during official checks.
Yakovlev also said the signatures had been submitted in 40 large boxes – more than the 30 boxes presented by Vladimir Putin's election HQ on the previous day. "We have more boxes because we put only one signature on each official form in order to minimize the potential waste due to mistakes," he said.
The press secretary also said that the signatures of Yavlinsky's supporters had been collected in all of Russia's regions, as well as from Russian citizens who reside in foreign countries such as Bulgaria, the UK, Norway, Finland and Sweden.
It should be noted that Putin's HQ submitted 315,000 supporters' signatures on Monday because the incumbent is running as an independent, and Yavlinsky is running on the ticket of an officially registered political party without parliamentary representation.
Grigory Yavlinsky was among the first public figures in Russia to announce his plans to participate in the 2018 presidential poll. In March 2017, Yavlinsky presented his election program, which is built around the promise to grant every Russian citizen a free one-acre plot of land on which to build a home.
In early December, the Yabloko founder told the press that he saw incumbent President Vladimir Putin as his main and only opponent, and that he considered the whole population of the Russian Federation as his voters, as he represents the interests of "society as a whole."
Yavlinsky has previously participated in presidential elections as a candidate on a number of occasions. He received 7.35 percent of votes in 1996, and 5.8 percent in 2000. In 2012, he was withdrawn from the race after the Election Commission discovered that a large proportion of his supporters' signatures were invalid.
You can share this story on social media: