Veteran Russian liberal names 'Putin and his policies' as main opponents at forthcoming elections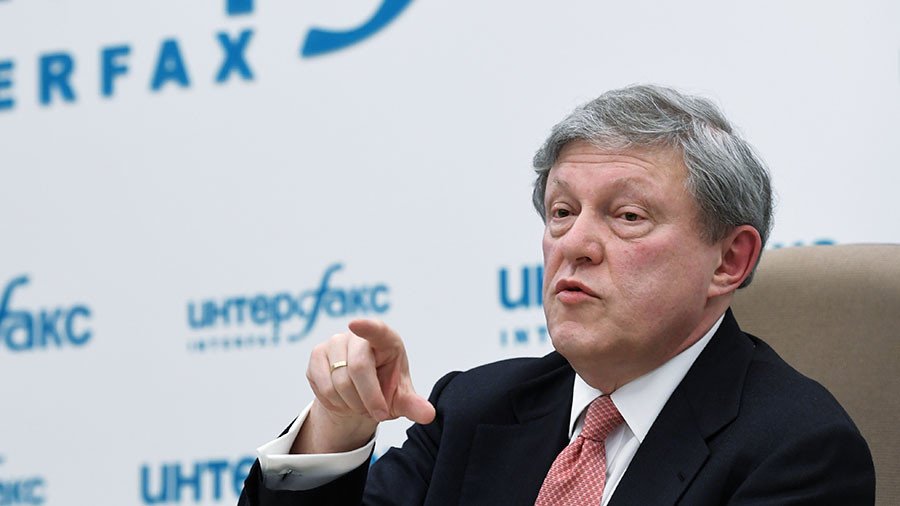 The founder of one of Russia's oldest political parties, Grigory Yavlinsky, has said that he sees Vladimir Putin as his main and probably only opponent in the 2018 presidential elections, and sees "society as a whole" as his electoral base.
"My main opponent is Vladimir Putin and his policies. He is my main and, in reality, my only opponent. As for the rest of them – everybody can do whatever he or she wants, within the framework of the law," Yavlinsky told reporters at a press conference in Moscow.
The politician added, however, that he was not offended by statements suggesting that his only possible contender was Kseniya Sobchak – a 36-year-old reporter and former 'it girl' who has also announced her intention to run for the Russian presidency in March 2018.
Yavlinsky also told journalists that he considered the whole population of the Russian Federation as his voters, as he represented the interests of "the society as a whole."
The presidential hopeful is a co-founder of the liberal political party Yabloko, which has a liberal, pro-business agenda. In February 2016, he became one of the first Russian politicians to announce their intention to participate in the 2018 presidential elections as a candidate. In March this year, Yavlinsky presented his election program, which is built around the promise to grant every Russian citizen a free one-acre plot of land on which to build a home.
Yavlinsky's previous attempts to run for the Russian presidency have been unsuccessful. He received 7.35 percent of votes in 1996, and 5.8 percent in 2000. In 2012, he was withdrawn from the race after the Elections Commission discovered that a large share of his supporters' signatures were invalid.
At the time of Yavlinsky's statement, Vladimir Putin had not yet announced his plans concerning the forthcoming presidential campaign.
You can share this story on social media: