Lib Dem leader baits US by urging it to help him win Russian election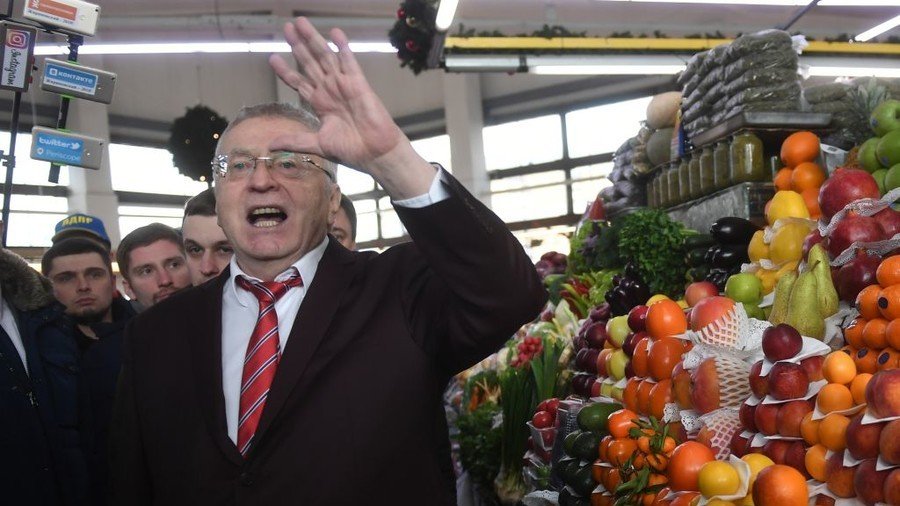 The leader of the nationalist Liberal Democratic Party, Vladimir Zhirinovsky, said he won't believe the claims of Russian meddling in the US election unless the Americans help him win the March 18 presidential vote in Russia.
"If they [the US] think that we [Russia] really somehow interfered in their election through social networks, let them now use the social networks of the whole world and help me become president. If this happens, then we'll believe that we could've influenced Trump's victory," Zhirinovsky said, as cited by RIA-Novosti.
Zhirinovsky and the Communist Party's Pavel Grudinin are currently the only two officially registered candidates in the March 18 election in Russia.
President Vladimir Putin has already collected more than enough signatures required to join the race, although they are yet to be submitted to the Central Election Commission.
Earlier this week, the Liberal Democratic Party said that its polls show that Zhirinovsky "has the opportunity not only to make it to the second round, but also achieve victory."
The 71-year-old, considered the showman of Russian politics, has taken part in a record five presidential elections, but has never received more than 10 percent of the vote.
Accusations of Russian meddling have been making headlines in the US since Donald Trump's victory over Hillary Clinton in late 2016. The claims have been repeatedly denied by both the Trump team and Russia, with Moscow dismissing them as groundless.
You can share this story on social media: