Nationalist leader Zhirinovsky becomes 1st official candidate in Russian presidential race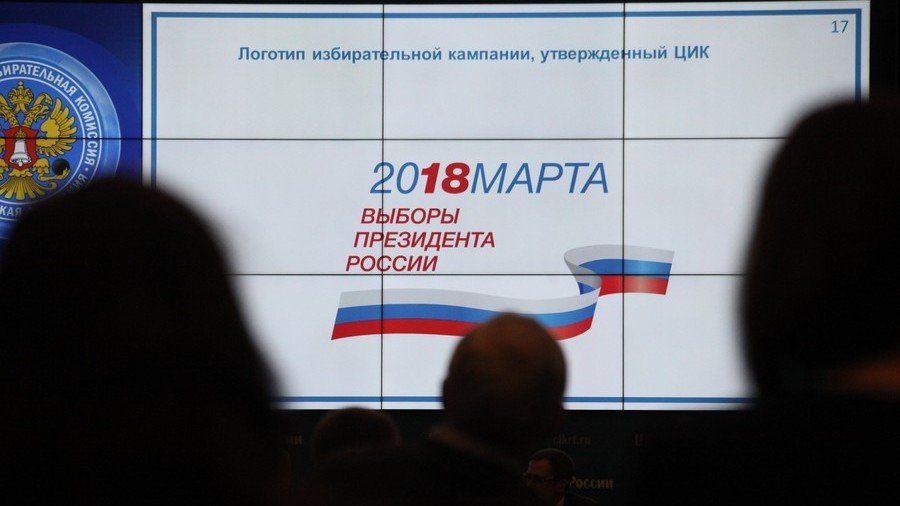 The Russian Central Election Commission has fully cleared the head of the Liberal Democratic Party of Russia (LDPR), Vladimir Zhirinovsky, as the first candidate in the 2018 presidential election.
The decision to allow the veteran Russian nationalist-populist to run was made at the Friday session of the commission. As Zhirinovsky received his candidate's certificate, he asked commission members "to pay additional attention to creating equal conditions for the election campaigns of all candidates in the mass media."
Zhirinovsky was among the first Russian politicians to publicly announce his intention to run – back in June 2015. On December 20, the LDPR elections convention voted to endorse the party leader for president, and on December 22, Zhirinovsky submitted the necessary papers to the Central Elections Commission.
Today's registration means that all of Zhirinovsky's documents are in order and he can start promoting himself as a candidate. As LDPR holds some seats in the federal parliament, he can skip the stage in which candidates must present signatures of their supporters – 100,000 for a candidate representing a non-parliamentary political party, and 300,000 for an independent candidate.
Earlier this week, the head of the Central Election Commission, Ella Pamfilova, told reporters that 21 Russian political parties and 30 independent politicians and activists had declared their intention to run in the 2018 election. Many of them have already started the registration process, but some applications were rejected, including that of anti-corruption blogger turned political activist Aleksey Navalny, who is banned from running due to an unserved criminal conviction.
Current Russian President Vladimir Putin will run for a new term as an independent (although several parties, including the parliamentary majority United Russia and leftist parliamentary opposition party Fair Russia, endorsed Putin at their election conventions).
The largest Russian opposition party – the Communists – surprised voters and experts by endorsing the head of a large agricultural firm, Pavel Grudinin, instead of longtime party leader and former presidential candidate Gennadiy Zyuganov. Grudinin is not a communist member, but Russian law allows parties to back non-partisan candidates.
Other potential candidates include the founder of liberal Yabloko party Grigory Yavlinsky; the head of the pro-business Party of Growth, Boris Titov; the head of the Grand Freemason Lodge of Russia, Andrey Bogdanov; journalist and former 'It Girl,' Ksenia Sobchak, and many others.
You can share this story on social media: