Russia to miss out on PACE winter session due to discrimination – lawmakers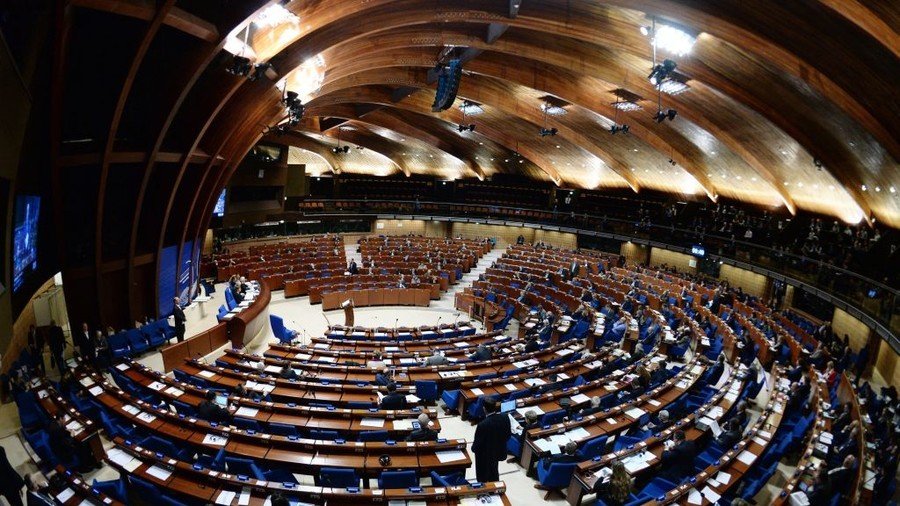 Russia isn't going to be represented at the Parliamentary Assembly of the Council of Europe (PACE) winter session as the body refuses to give up its policy of discriminating against national delegations, the lawmakers said.
"In accordance with our common decision, we won't be taking part in the work of the Assembly until PACE changes its rules so that they prohibit discrimination against national delegations," Aleksey Aleksandrov, Senator and member of Russia's delegation to PACE, told RIA-Novosti.
The ball is now in PACE's court as Russia is ready to return to the Assembly as soon as the relevant amendments are implemented, Aleksandrov said. So far, PACE principally refuses to change its stance because it'll violate the general policy of sanction pressure on Russia by the West, he added.
Russia's State Duma deputy speaker, Pyotr Tolstoy, said that Russia won't be sending its representatives to the PACE session later in January "due to the fact that the essential condition of our work there – guarantees of non-discrimination of the rights of national delegations – was not included in the regulations of this organization."
Moscow will continue consultations with the Council of Europe's parliamentary arm in order "to convince the colleagues that any discrimination of national delegations, first and foremost, is detrimental to the organization itself," Tolstoy said.
Aleksey Chepa, deputy head of Duma's Foreign Affairs Committee, said that Moscow was holding talks with Western politicians in order to change its current position at PACE and "finding more and more supporters of the idea that these sanctions should be canceled and that the Russian delegation should be given voting rights."
READ MORE: Top Russian senator rules out leaving Council of Europe
Russian delegations haven't participated in the work of PACE since 2015 when the 47-member body adopted a resolution depriving Russia of its right to vote in and take part in the work of PACE statutory bodies. The sanctions were imposed over Moscow's reunion with Crimea the previous year.
You can share this story on social media: