Russia won't comply with Euro human rights court rulings before return to PACE – senior senator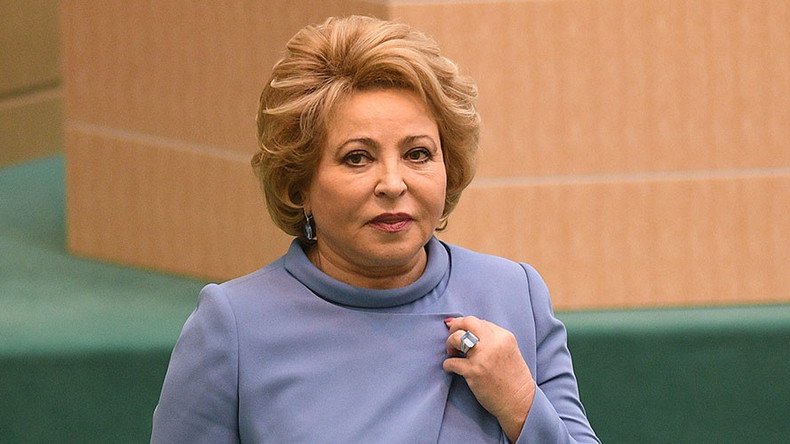 Russia will not recognize or carry out any decisions made by the European Court of Human Rights (ECHR) until the Russian delegation regains its full rights at the Council of Europe's parliamentary assembly, PACE, a senior Russian senator has warned.
In a press interview aired on the Russia-24 television channel on Monday, upper house chair Valentina Matviyenko said that ECHR rulings cannot be recognized as legitimate on Russian territory while Russia's representatives are not participating in sessions of PACE. This is because ECHR judges are elected at PACE sessions, Matviyenko explained.
"They already understand very well that without Russian delegation's participation in the voting all these persons would not become fully legitimate," Matviyenko noted, adding that the same could apply to the new head of PACE if Russia does not take part in the election of this official.
The top Russian senator stated that she was aware of a "well-established anti-Russian lobby" in PACE, but that she also knew that the overwhelming majority of European lawmakers participating in the assembly understood that the current situation was a dead end.
Russia parted ways with PACE in 2014, after the European organization stripped the Russian delegation of its voting rights and banned it from participating in ruling bodies or monitoring missions until the end of that year, over Russia's alleged role in the political crisis in Ukraine.
The sanctions were prolonged in 2015 and 2016. In response, the Russian delegation ceased any participation in PACE sessions, with lawmakers considering it impossible to resume discussions while the sanctions were in force.
Russia also passed a parliamentary resolution stating that nations that have repeatedly violated international law and caused thousands of casualties have no moral right to judge Moscow or impose sanctions on it.
In 2016 Russia also froze one-third of its annual payments to the Council of Europe (the approximate share of the fee that was used to sponsor PACE). In Mid-September this year, the deputy speaker of the State Duma, MP Pyotr Tolstoy (United Russia), announced that the freeze would remain in place unless PACE adopts a regulation that rules out discrimination against national delegations.
You can share this story on social media: