Moscow not seeking confrontation but won't cede own interests – Putin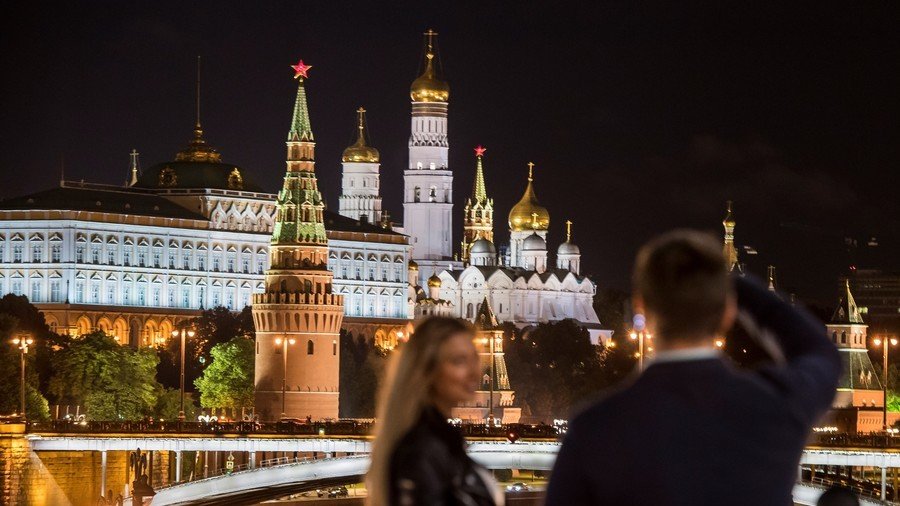 Russia does not seek confrontation with anyone, keeping the door open for dialogue with both East and West, but will never sacrifice its vital interests and security of its people, President Vladimir Putin said.
"Our strength is aimed at protecting against outside threats [and] terrorism," President Putin told members of the United Russia party on Saturday. "We are not seeking and will not be seeking confrontation with anyone, and will continue [pursuing] a transparent and honest foreign policy."
Moscow is open to fair dialogue "with all the countries, be it in the West or East," Putin said. "But we will never sacrifice the security of our citizens and national interests of our people."
The president's words follow his announcement earlier in November that he will seek a fourth term in office. Putin also outlined his vision for Russia's future, particularly addressing the economy, human rights, and pressing social issues.
Putin said that "a strong, responsible, and free civil society" is a key factor of change, and is immune to attempts to destabilize Russia and plunge it into chaos or "make it veer off its way."
Reducing poverty and creating jobs will also be priorities for the years to come, he said, adding that the high number of those living in poverty or with earnings below the minimum income standard is "pure humiliation" for the people.
Russia has managed to overcome recession and secure steady economic growth, which makes it possible to "target poverty exactly like we targeted inflation." However, Putin cautioned against populist movements and unrealistic promises.
You can share this story on social media: