Russian lawmakers mull tit-for-tat ban against foreign-funded journalists at parliament sessions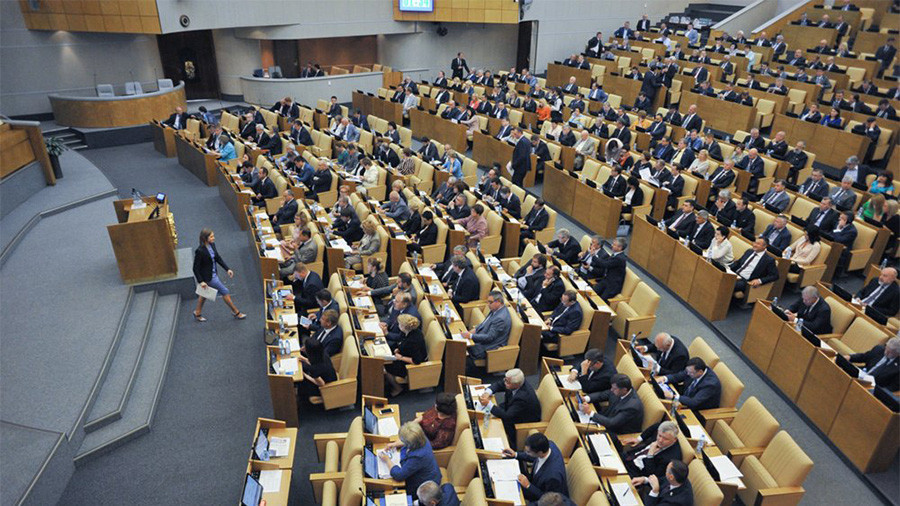 A media regulating committee in the Russian lower house, the State Duma, has supported a proposal to adopt tit-for-tat measures against certain foreign-funded journalists working in the country by banning them from attending Duma sessions.
During a meeting Monday, the committee on control and regulation of media issues agreed to go forward with a draft bill that could see some reporters working for US media in Russia deprived of accreditation with the state body. The lawmakers are set to discuss the bill on Tuesday and vote on it later in the week.
Read more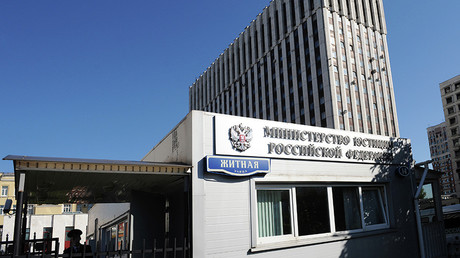 At the same time, the head of the upper house commission for information policies, Senator Aleksey Pushkov, told reporters that the commission plans to look into the similar proposal in regard to US mass media outlets' accreditation with the Federation Council. According to the senator, the upper house might by mid-December make a decision to ban accreditation for American media that the Russian Justice Ministry recognizes as foreign agents.
Reporters from nine media outlets, including Voice of America and Radio Free Europe/Radio Liberty might be banned from attending the sessions, Pushkov told TASS, explaining that the Justice Ministry has previously sent letters to these outlets informing them of possible registration as foreign agents. The senator added he is "not aware of any other media that might be included in the list."
Speaking at the Duma committee meeting, Russia's Foreign Ministry spokeswoman Maria Zakharova pointed out that the measures considered by the lawmakers are "logical" and only come as a response to Washington's actions against Russian media. Saying that it wasn't Moscow that began this "theater of the absurd," Zakharova noted that Russia had been "forced to react."
The ministry "insists that the measures should be only reciprocal, and should not affect all [foreign] media," she added, while saying that should Washington lift its ban on the Russian media, a "mirror response" would also follow.

READ MORE: Lavrov doesn't want 'race of bans' with US after RT's Congress accreditation revoked
The Foreign Ministry would not deprive American journalists of accreditation to work in Russia, the official stressed. "They can continue their journalistic activity on the territory of the Russian Federation unhampered," she said. Moscow has long abandoned practices of "censorship and pressure" toward any media, Zakharova added, saying that Washington's recent moves – which she called "silly and dangerous" – only demonstrate the US's "weakness."
"A terrible precedent of open pressure on the media is being created. Today it's the Russian media, tomorrow it will be journalists of another state," the spokeswoman warned.
In late November, RT America's accreditation on Capitol Hill was revoked by the body responsible for accrediting Congressional media correspondents, citing its "foreign agent" status. Earlier, the US Justice Department ordered the channel to register as such, having threatened it with legal action. In response, a bill requiring media outlets operating in Russia but funded from abroad to register as "foreign agents" was signed into law by President Putin.