Lavrov doesn't want 'race of bans' with US after RT's Congress accreditation revoked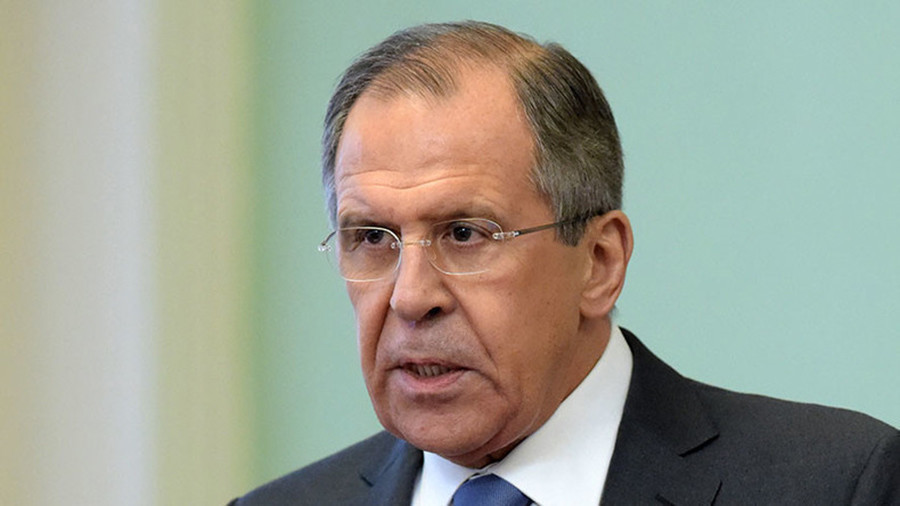 Russian Foreign Minister Sergey Lavrov says he wouldn't want a "race of bans" between Russia and the US, as the Russian State Duma mulls a tit-for-tat response to the revoking of RT's press accreditation in Congress.
The minister was speaking at a joint press conference with his Italian counterpart, Angelino Alfano, on Friday, where an RT correspondent asked him about Moscow's response to the US congressional press office's decision this week to revoke RT America's credentials citing its status of a "foreign agent."
"We have been studying the situation that has happened with your company. I'm convinced that it's absolutely unacceptable for any more or less respectable, civilized country," Lavrov said. He went on to note that while Russian Foreign Ministry is so far undecided on whether to take any reciprocal actions, he would prefer not to add fuel to the already raging fire.
"I cannot say now what our answer will be, but I really would not want to join a race of bans, which will harm the media as well as those people who get information from the media about what's happening in the world," he said.
Pursuant to Russian law, the Foreign Ministry has the final say in the accreditation of all foreign correspondents in Russia's state bodies and may, in turn, impose restrictions on their activity if the countries they registered in limit operations of the Russian media.
Lavrov's call for restraint comes at a time the State Duma Regulations Committee said it is mulling a ban on all visits by US journalists working for the US media to the Russian Parliament. The Committee's head, Olga Savastyanova, said on Friday she expects the motion to be approved on the State Duma plenary session next week and come into force by the end of the week.
The State Duma has been working together with the Foreign Ministry on Moscow's response to the withdrawal of RT America's Capitol Hill accreditation, State Duma Vice-Speaker Pyotr Tolstoy said on Thursday. Keeping "foreign agent" media in Russia out of the Duma is one of the options being considered.
Presidential spokesman Dmitry Peskov said he "absolutely understands" why the lawmakers are suggesting it, decrying what he described as "blatant attacks in violation of the freedom of speech" on the Russian media in the US.
RT America (officially registered as T&R Productions LLC) filed as a foreign agent on November 10 under pressure from the US authorities, who threatened legal action if it refused to comply. In a mirror response, Russian President Vladimir Putin signed a law, allowing Russian authorities to brand certain foreign media "foreign agents."