Two-thirds of Russians feel incapable of changing domestic situation, poll shows
Published time: 15 Nov, 2017 14:27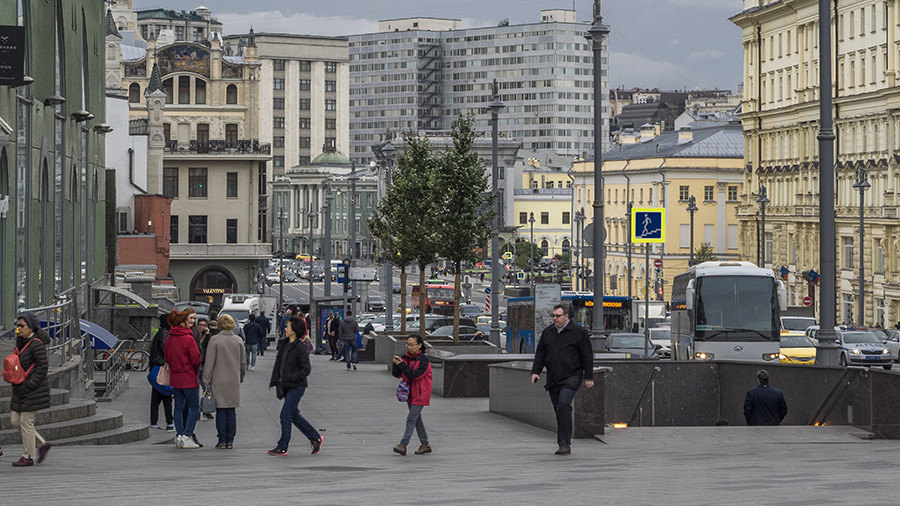 The majority of Russians say they feel completely unable to change anything in their country, and almost as many say they feel no personal responsibility for their motherland, according to a recent poll.
The research, released by the independent Russian sociological research agency Levada on Wednesday, showed that 68 percent of Russians think that they are completely unable to influence the course of events in their country. Twenty-one percent told researchers that they considered themselves capable of correcting a few things and 5 percent said that they thought they were able to affect the course of the nation's development.
In the same research, 60 percent of respondents said that they did not feel any personal responsibility for the current events in Russia. Just under a quarter – 24 percent – said they were ready to bear such responsibility "on insignificant levels." Just 5 percent called their personal responsibility for events in Russia "significant" and 4 percent said that they bore full responsibility for their motherland.
At the same time, 91 percent of the poll participants said that they feel responsibility for their own families and 89 percent were confident of their personal ability to affect the events that happened to themselves and their close relatives.
However, a different poll conducted by the state-run agency VTSIOM earlier this month showed that even though ordinary Russians recognized public opinion polls as an important and necessary tool, they also did not think that surveys always accurately reflect reality.
"The trust in the polls and the understanding that they are accurate and honest is slightly lower now. Twenty-nine percent [of Russians] think that [polls] definitely reflect public opinion and 42 percent more hold that they are more truthful than not. We can see that polls are necessary but in people's mind they are not always accurate and trustworthy," VTSIOM general director Valery Fedorov said in comments with RIA Novosti.