NATO is modeling command structures on Cold War era, says Russian envoy
NATO's plans to reform its command structure have been modeled on the schemes used during the Cold War, Russia's envoy to the military bloc has told reporters.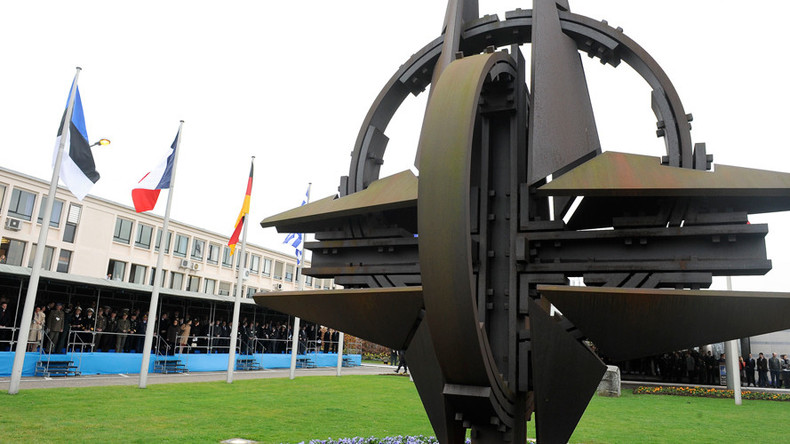 "Today, it has become evident that when NATO was making these decisions, they were gaining their inspiration from Cold War schemes. The draft name "North Atlantic Command" is a copy of the structure that existed until 2002, and was responsible for moving American forces from the US to Europe," said Aleksandr Grushko, plenipotentiary of the Russian Federation in the NATO bloc, according to TASS.
"It also provided protection and defense at sea, lines of communications, organizing anti-submarine operations, and dealt with complex issues connected with ensuring speed and safety of this type of reinforcement," he added.
Grushko made the comment on Wednesday after NATO defense ministers endorsed a plan to set up two new commands responsible for the movement of troops and equipment across the Atlantic, and for coordination of their deployment inside Europe.
"As for the command responsible for movement of forces and equipment on European territory, this topic has been repeatedly discussed in NATO from various angles. They said a lot about the necessity to have the so-called 'military Schengen treaty' that would include a legal regime allowing for unhindered movement of servicemen, weapons and hardware, thus ensuring NATO's operative deployment in all directions," Grushko said.
"Even though the measures for NATO's military potential are being explained by the necessity to counter threats from all directions, we cannot help noting that the standoff with Russia is at the center of all these efforts," the envoy noted. At the same time, he declined to discuss the possible consequences of these plans before they are finalized at the next meeting of NATO defense ministers in February.
In July, Grushko called a mass-media campaign around Zapad 2017, a series of major Russia-Belarus military exercises, "unjustified insinuations" and a "smokescreen" for NATO's military buildup in Eastern Europe. Boosting NATO activities is part of a broader strategy for "getting NATO's military infrastructure closer to our borders," Grushko said.
You can share this story on social media: